It's that time to Thank all the Bloggers who participated in the "100 Kids Lunch Box Recipe Book" Event, for their Best Contribution and Support for the Event.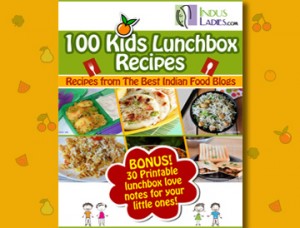 First of all, we want to take a moment to share that the Event was an Amazing Success!! We have received so far over 1.4K Facebook Shares and loads and loads of downloads.
Haven't you got the Recipebook yet? Download Here
As a note of thanks, we have listed below the Bloggers who had joined hands with us for this successful event. Way to go Bloggers!!
Ushasrikumar's Cooks Space And More…