Creative kitty party themes can really contribute to the monthly catch up session with your friends, better known as kitty party, as they infuse added joy and merriment to the event. If you are new to this, find out how you can successfully host a kitty party.
A kitty party is all about letting go of daily life trivialities and enjoying the moment, therefore having a theme for it adds on to the enthusiasm and excitement in a grand way. This is precisely we bring you a list of 25 creative kitty party themes that you can put into effect for your next get together, especially when you have to play the host.
If you are looking for interesting games to go along with your theme you can check out our selection of 30 exciting games that can be played within a minute.
All of these are quite simple and easy to implement, whether the kitty party venue is your house or a place that you have booked.
1. Mughal Theme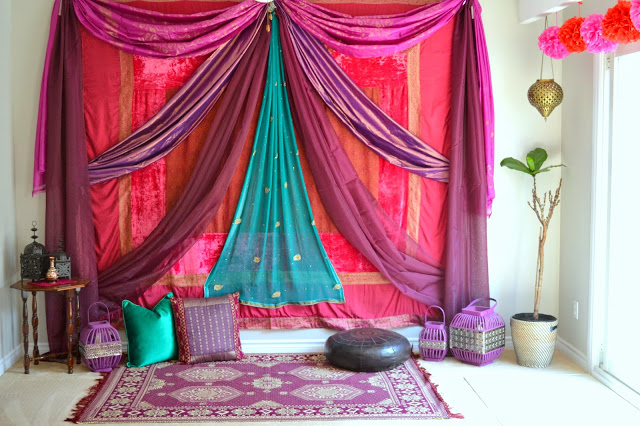 Dress Code: This is the time to flaunt you royal floor length anarkalis, gararas, shararas or heavily worked salwar suits. You can put all those exquisite outfits, which you have probably worn once or twice to a wedding function, to good use. You can complement the outfit with polki and kundan jewelry as well as wear jhoomars on your head. Take inspiration from movies like MughaleAzam and Umrao Jaan.
Venue Decoration: Create a rich nawabi décor by using handloom cushions. The sofas can be dressed in satin and organza with artificial flowers and zari motifs. Use dim lighting and candles to create an ethereal ambiance. Silver or copper colored lamps and artifacts will add on to the effect.
2. Wedding Theme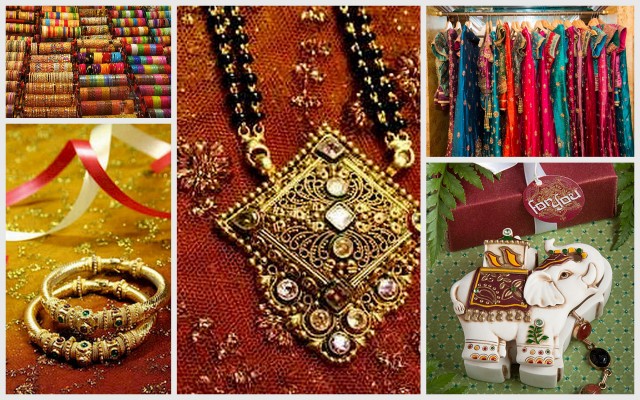 Dress Code: Well, the wedding theme for kitty party dress code is easy; all you need to do is dress up like you do when going for a wedding. So, you can wear heavily embroidered sarees and lehengas along with matching accessory and jewelry.
Venue Decoration: The party room can be decorated with flowers, garlands on the seats as well as rose petals. Keep some lit diyas and floor seating arrangement with colorful cushions.
3. Indian Village Theme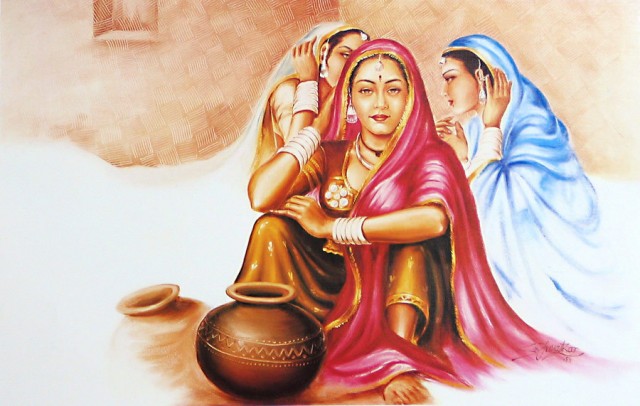 Dress Code: Haryanvi style ghagra cholis, simple salwar suits, hair tied up with ribbons and parandis make up for a good village theme. An armful of glass bangles and anklets will add on to the look.
Venue Decoration: Use seating arrangement like charpoys or folding beds as they will add a rural feel. Props like colorful matka stacks can be used for further decoration.
4. Fashion Theme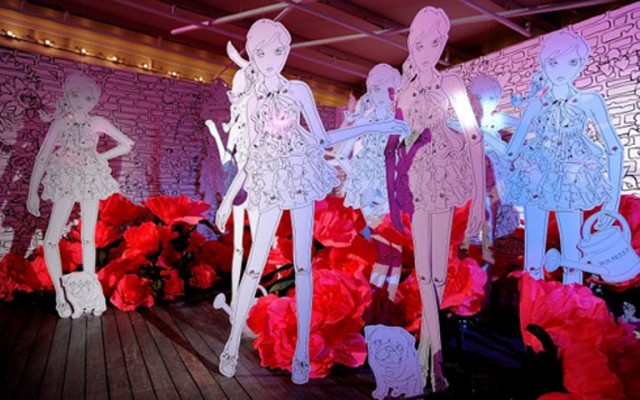 Dress Code: This is one of the easiest kitty themes as all you have to do is dress up according to the latest styles, trends and accessorize smartly.
Venue Décor: If possible get your hands on 3 or 4 mannequins, dress them and place them in the room. Use floor length glasses to add further pizzazz to the venue. Drape the furniture or sofa with funky printed sheets and use pink cushions. Add furry rugs on the floor.
5. Master Chef Theme
Dress Code: Wear whatever you like and on top of that don an apron and a chef's hat.
Venue Décor: You will find most of the decoration items in your kitchen and dining room. So put the white tablecloths, utensils, cutlery and crockery to good use. You can also put up photos of food items on the wall or in photo frames and set them on the table. Need help with simple snacks to wow your friends in the next kitty party? We have 10 different snack ideas for you to try.
6. Hawaiian Theme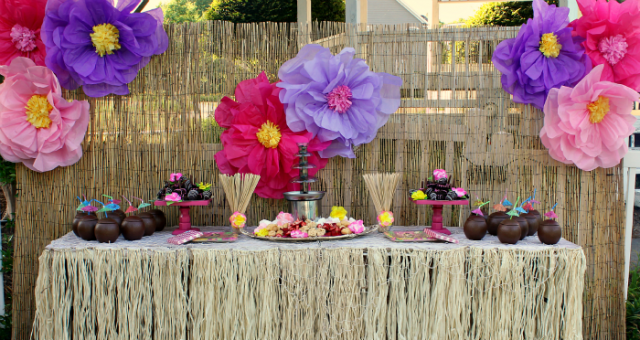 Dress Code: Put on those floral shirts, maxi dresses and sarongs to get ready for a Hawaiian kitty party theme. Tuck a flower behind your ear, wear a garland or two wrapped around your neck and slip into flip flops for the fun beachy look.
Venue Décor: Cover the sofas with beach towels, strew around beach balls and umbrellas in the room.
7. Tapori Theme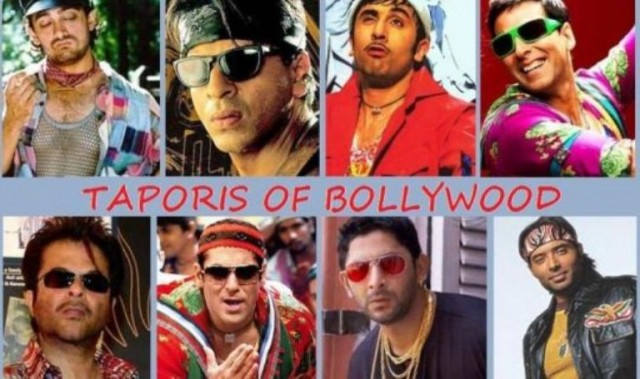 Dress Code: Look towards Bollywood heroes from 80s and 90s movies to get inspiration for this look. Baggy denims, knotted shirts, caps, scarfs tied around the neck and a general scruffy look will help you look the part for this theme.
Venue Décor: Packs of cards, hockey sticks, thick chains and old tyres can make wonderful props to get the room decorated in tapori kitty party theme.
8. Gangster Theme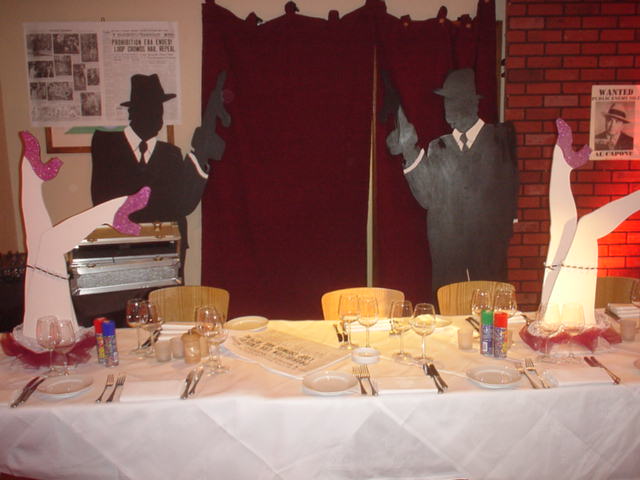 Dress Code: Think pin stripe suits, fedora hats and black sunglasses as dress code. For more style inspiration watch the Hollywood movie Godfather. Your children's toy guns will make an excellent accessory to carry along.
Venue Décor: Mafia kitty party theme calls for a sleek décor, try to replicate a chrome décor. Candle stands, wrought iron artifacts and sofas covered with black silk cloth will gel well with this theme.
9. Politics Theme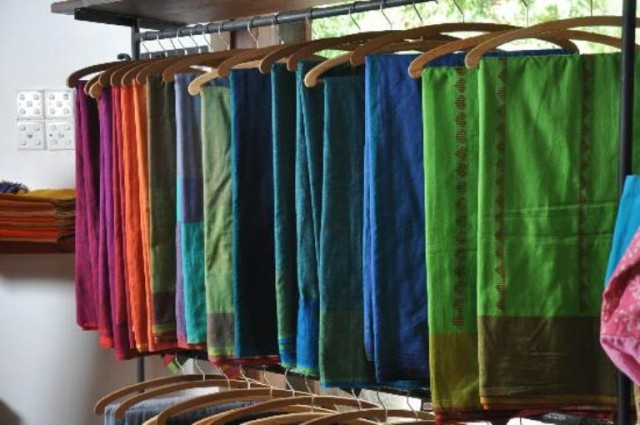 Dress Code: Bring out the handloom sarees, khadi kurta pyajamas and Nehru jackets out to get the look right for the politics kitty party theme.
Venue Décor: Keep the colors of the venue restricted to saffron, white and green to symbolize the tricolor and use props accordingly.
10. Rajasthani Theme
Dress Code: Wear Bandhej, bandhini or tie & dye sarees. You can also don a traditional Rajasthani ghagra choli and wear colorful or white bangles.
Venue Décor: Use mirror work cloth to cover sofas and seats. Props like cloth horses and elephants will add authenticity to the décor along with other Rajasthani artifacts, which are usually easily available.
11. South Indian Theme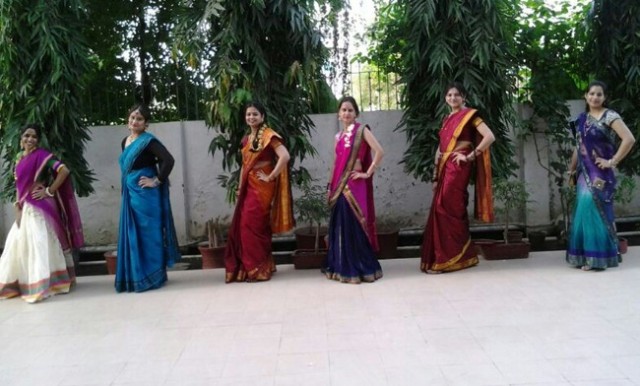 Dress Code: You can either wear traditional south Indian attire or dress up in south Indian sarees like Kanjeevaram or Kerala silk. Don't forget to wear gajras on your hair. For more style inspiration take a look at movies like Chennai Express.
Venue Décor: Decorate the floor of the venue with colorful rangoli patterns and diya arrangements. You can also place the traditional kuthu vilakku lamps in the middle of the floor decorations.
12. Bengali Theme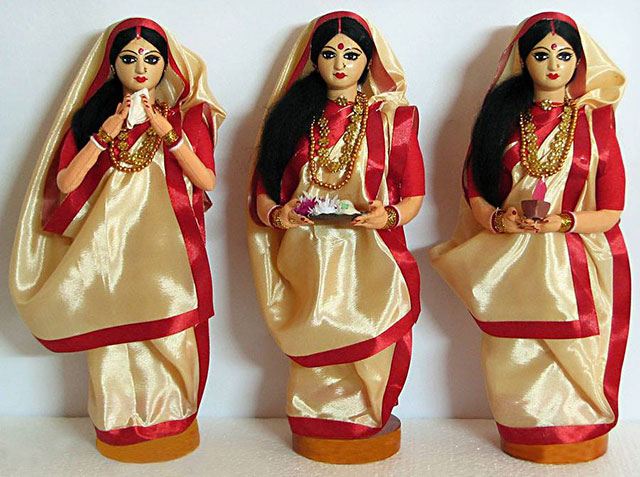 Dress Code: Guests can choose to wear white saree with red borders or drape the saree in a typical Bengali style. Make a nice bun to go along with the attire and don't forget to wear a big bindi. Look at movies like Devdas or Chokher Bali for more dressing tips.
Venue Décor: Decorate the venue's floor with intricate alpana designs or use the stick on variety. Jute props like rice sieve, haath pankha and banana leaves can be used for further decoration.
13. Jungle Safari Theme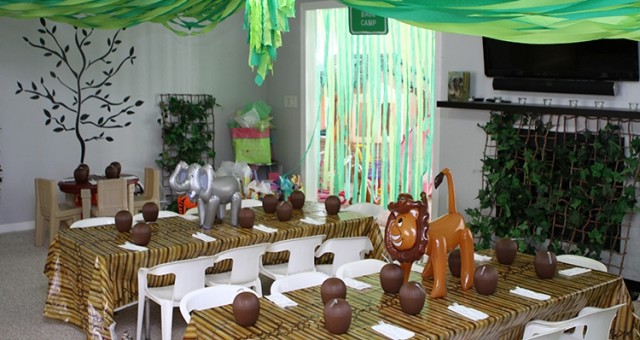 Dress Code: Wear khaki colored clothes or camouflage prints and don't forget to carry a hat.
Venue Décor: Try to get your hands on animal figurines, both large and small and decorate the venue with them. You can also add foliage to the corners of the room.
14. Horror Theme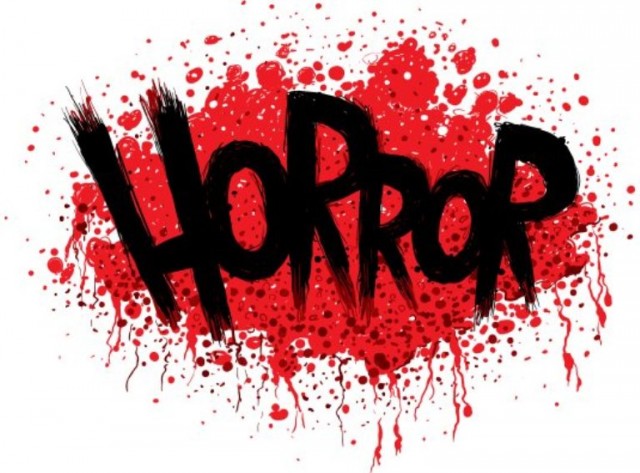 Dress Code: This is not a theme for a faint hearted group of kitty party ladies! However, it can be one of the most fun kitty party theme ideas. This is the kitty party theme to wear an all white saree or drape a white dupatta around you. Make full use of ghostly masks and long hair wigs.
Venue Décor: Strew around easily available props like fake skulls, eye balls and severed hands.  Put up photos of ghosts and banshees on the walls.
15. Sports Theme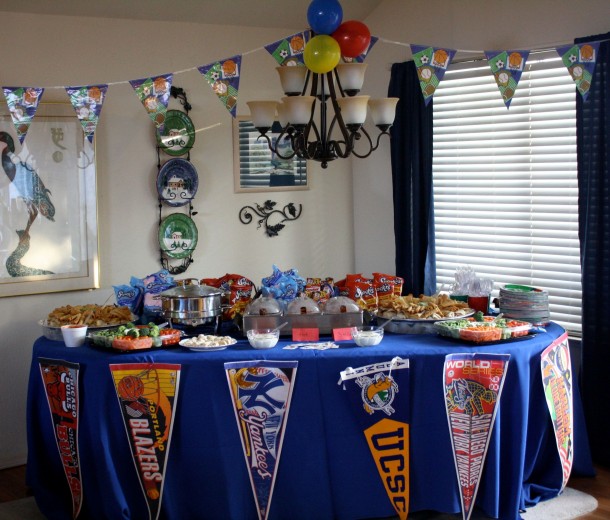 Dress Code: There are a lot of options for sports themes for kitty party, right from track suits to football style t-shirts and long shorts to cricket style pants.
Venue Décor: Dress up the venue with sports equipment's and props like racquets, balls, bats etc. there are many sports paraphernalia to choose from.
16. Childhood Theme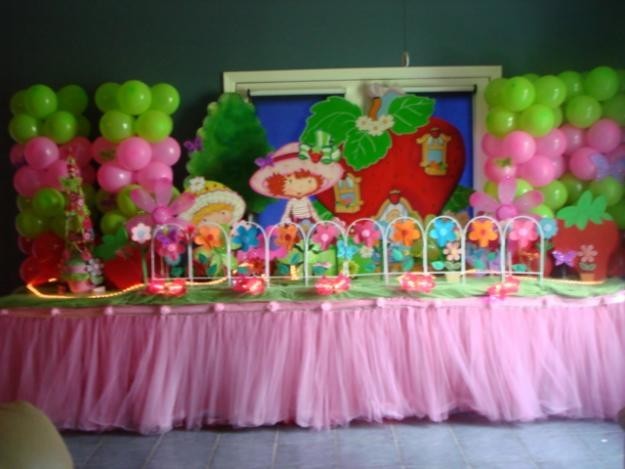 Dress Code: These kinds of ladies kitty party themes are all about having fun and reliving childhood dreams, so aim at looking cute in dresses. Style the hair into two ponytails and plaits.
Venue Décor: Dolls, balloons, toys will make excellent props for décor.
17. Casino Theme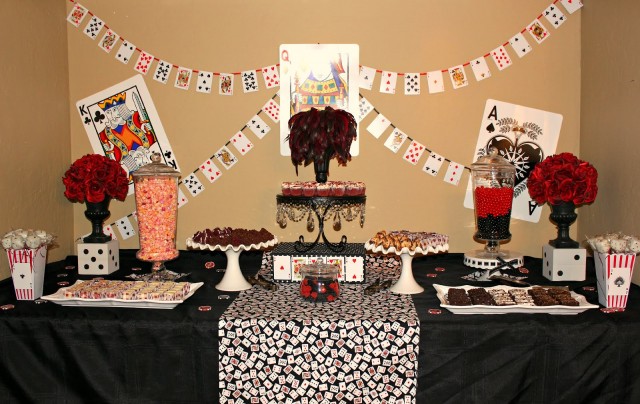 Dress Code: Since cards are a big part of casinos, keep the dress code in the colors of cards – red, black and white and wear outfits accordingly.
Venue Décor: Decorate the venue according to the red, black and white theme too. Cover seats with black drapes and put red cushions on them. Use white tablecloths. Display card sets and poker chips on the table or around the room.
18. Bollywood Theme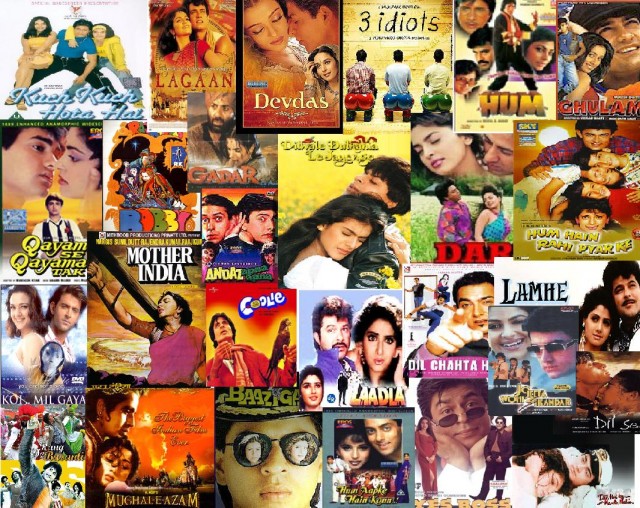 Dress Code: This is the chance to dress up like your favorite movie stars or characters from Hindi cinemas. So you can be Dimple Kapadia from Sagar movie or Kareena Kapoor from Ra1. The choices are unlimited and you can be anyone you want to be with this type of kitty party themes.
Venue Décor: Put up photos of Bollywood actors and actresses as well as movie posters in the room to adhere to the theme. We have a collection of 25 interesting kitty party games like the Movie Name Game that will go well with the theme.
19. Rainbow Theme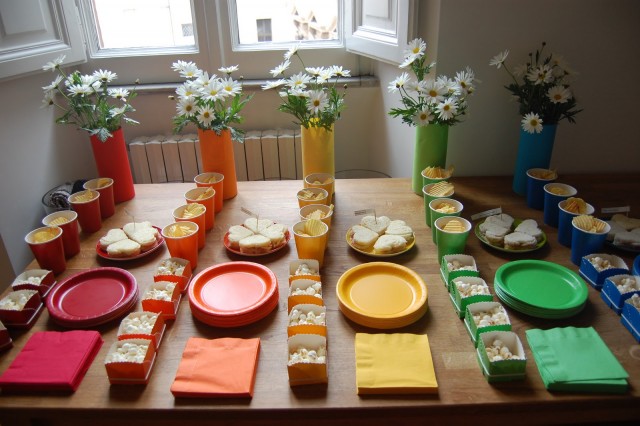 Dress Code: Wear outfits adhering to the colors of the rainbow ‐ VIBGYOR i.e. in hues like violet, indigo, blue, green, yellow, orange or red. Choose solid one colored outfits to make more of an impact.
Venue Décor: Drape the seats and sofas with cloths in these seven colors. On the centre table, spread a white table cloth and put up a cut out of a rainbow over it.
20. Flower Theme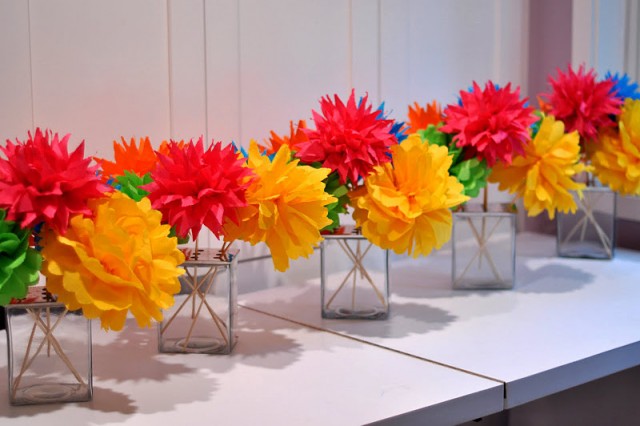 Dress Code: For this theme, you don't have to dress up as flowers but rather use them as your accessories. So tuck in a flower in the hair, wear a head band made out of them, twine a flower bracelet around your wrist or wear a garland. This is one of the most easy to arrange kitty party themes for ladies.
Venue Décor: Decorate seats by putting flower garlands around them. Strew rose petals on the floor. Display bouquets as well as big bunches of flowers in vases kept all over the room.
21.   Retro Theme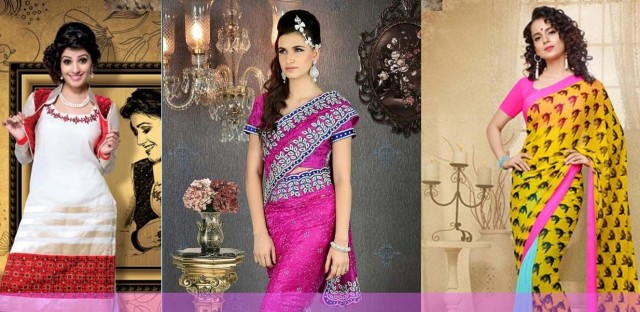 Dress Code: Dress up according to the styles of the 1950s to 1970s is one of the more exciting themes for kitty party for ladies. Bell bottom pants, jazzy tops and dresses, neon colors are what you should look at. See Bollywood movies of this era to get more ideas. Style your hair into pompadours, bouffant and voluminous updos for more effect.
Venue Décor: Drape the seats and table with polka dotted covers and display pop art props in the venue. You can download pop art photos from the net, stick them on a cardboard frame and set them against the walls or table.
22. Black and White Theme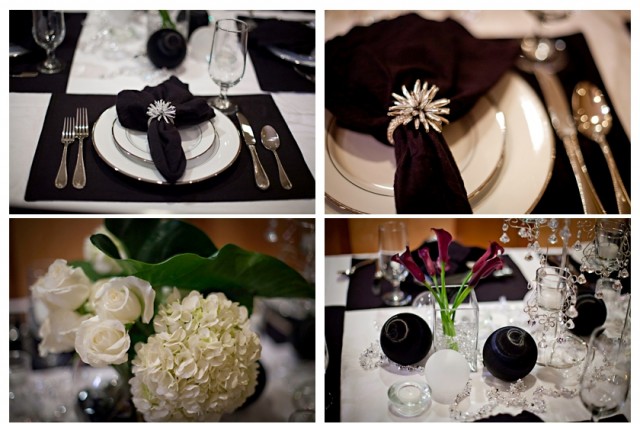 Dress Code: The theme is self explanatory, so choose outfits in black or white. Though, it is one of the most common kitty party themes for Indian ladies, it is very simple and hassle free to organize.
Venue Décor: Ensure that not only the seat drapes or table cloths are in black and white, but the crockery and decorative props also adhere to the theme. You can go for an all black seating arrangement and keep all the props white, e.g. using marble figurines.
23. Animal Print Theme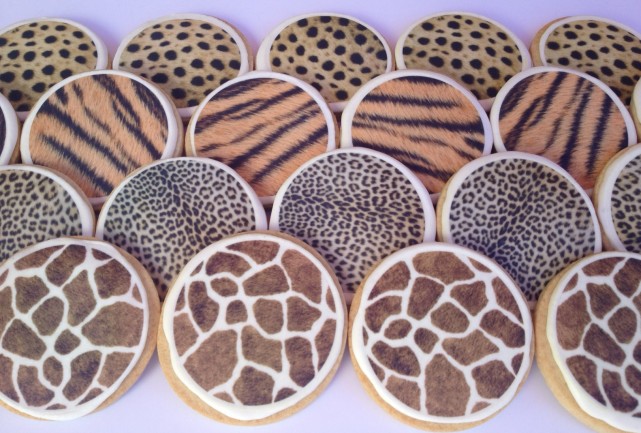 Dress Code: Wear dresses, sarees or salwar suits in animal prints, the latter comes in a lot of varieties like tiger, leopard, snake and zebra prints.
Venue Décor: Use tiger print rugs on the floor and cover the tables in one type of animal print drape and seats in another to create a complete fun mishmash of animal prints.
24. Red Carpet Theme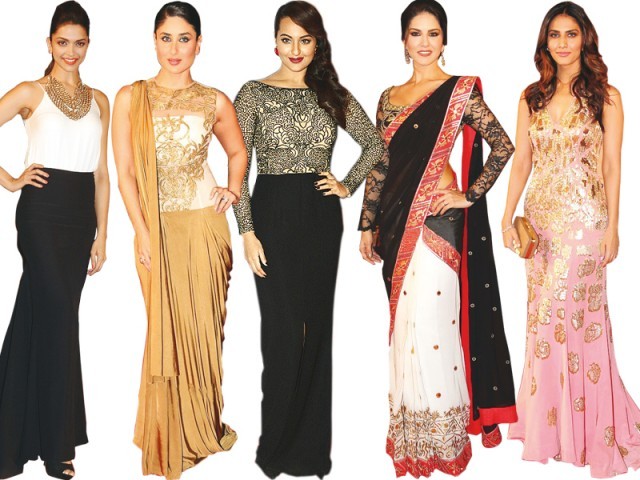 Dress Code: If you have always been fascinated by the glitz and glamour of the red carpet line up as seen before awards shows then this is your theme. Gowns, cocktail dresses and chic sarees should be your go to. It is all about red carpet chicness.
Venue Décor: Keep a red carpet on the entrance leading to the party room inside. If possible, get a photographer stationed at the entry, so that each guest feels like a celebrity getting clicked when they enter. Arrange the cutlery on the table as if for a sit down meal. Use elaborate candles and flower arrangement in the middle of the table. The idea is to give a plush feel.
25. Masquerade Theme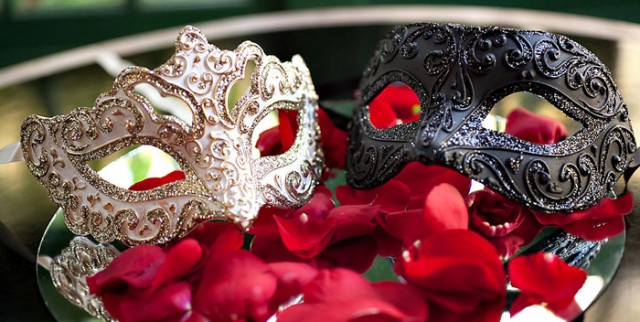 Dress Code: For this theme, accessories will play a more important part than the outfits. All everyone has to do is wear a mask.
Venue Décor: Hang up masks of various types around the venue. Keep the colors of the seating and table drapes in black, purple and golden.
We hope your monthly get together session is fun and full of frolic with these creative kitty party themes. Also, you can check out our section on how to host a kitty party to get more ideas.