Check out some real simple designs for your hand and feet that are trending for 2014.  You can either try these yourself or get it done through a professional artist.  These elegant designs make good for women of all ages and occasions.
Design 1 
A simple creeper design that has leaf motif with couple of other embellishments. 
Design 2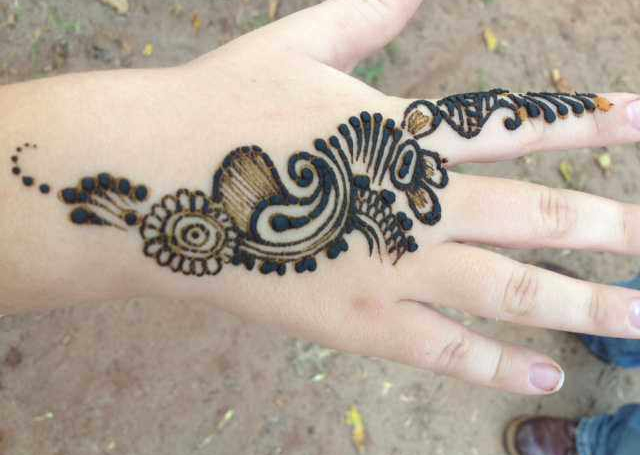 Lovely and striking Arabic design with shaded motifs that run across the hand. 
Design 3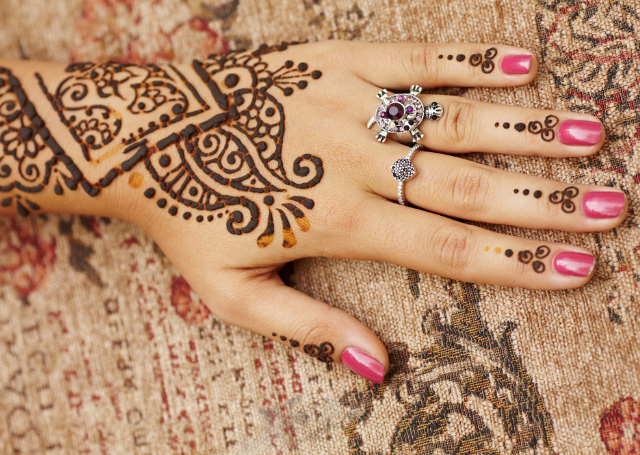 Here is a stylish design for parties for the back of your hand. A beautiful motif starts at the wrist and goes up till the middle of the back of the palm. The raindrop pattern on the fingers gives the design a complete look. 
Design 4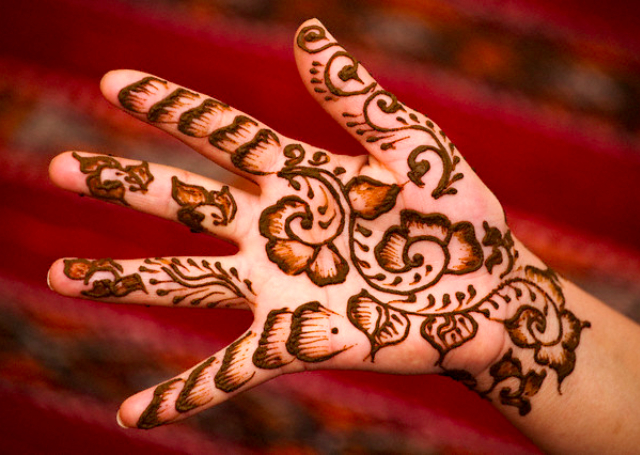 If you are looking for simple yet a full design, then try this design that has shaded motif on the palm and fingers. Ideal for festive occasions. 
Design 5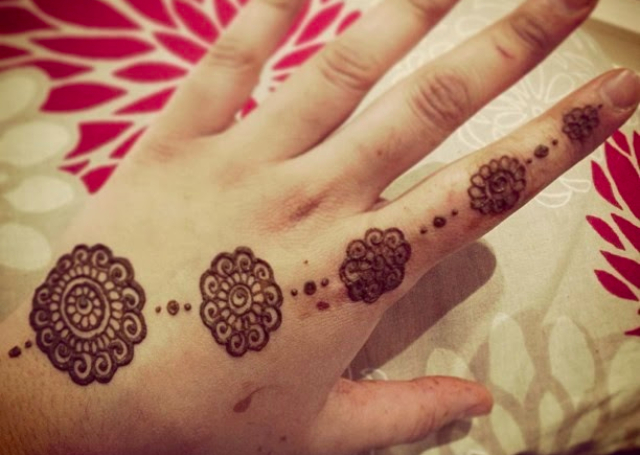 If you are a beginner, then try this simplistic round pattern that run across the hand and culminates on the index finger. 
Design 6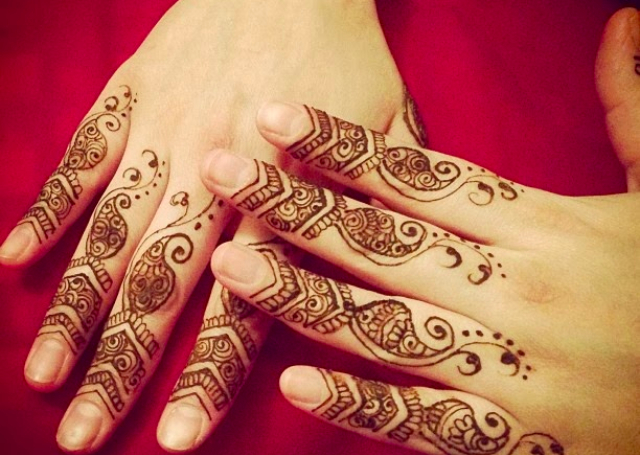 This is a finger pattern that has a combination of geometrical and artistic patterns. Apt for working women and teenage girls. 
Design 7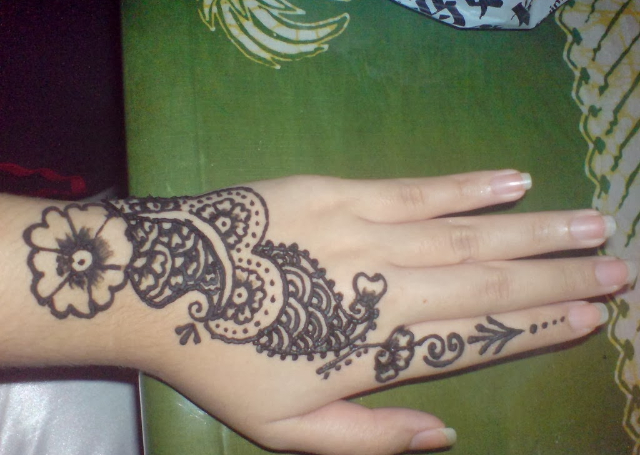 Yet another design that runs across the hand with a beautiful flower and creeper motif.
Design 8
Make your hand look like a garden with this beautiful array of floral and leaves motif. It has several interesting intricacies that makes the design look stunning. 
Design 9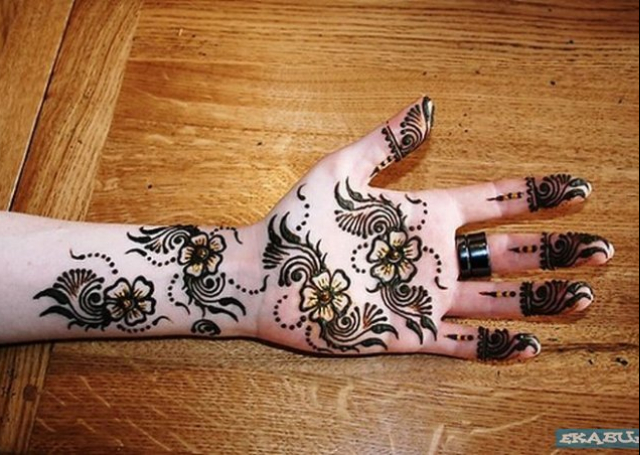 A simple floral design with beautiful creeper that fills the hand. The creeper motifs on the fingertips with raindrop motif make the design simple and beautiful. 
Design 10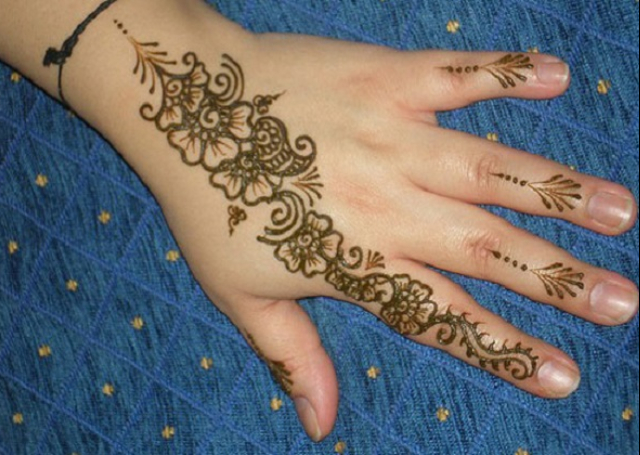 A cluster of flowers that run across the hand ending on the index finger is a simple design for your hand. 
Design 11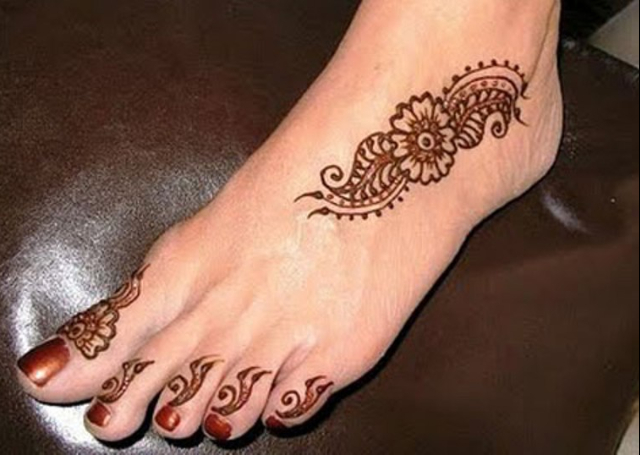 A very simple yet elegant design to make your feet look beautiful. Floral pattern at the ankle in combination with creeper motif on the toes is a must try foot design for beginners. 
Design 12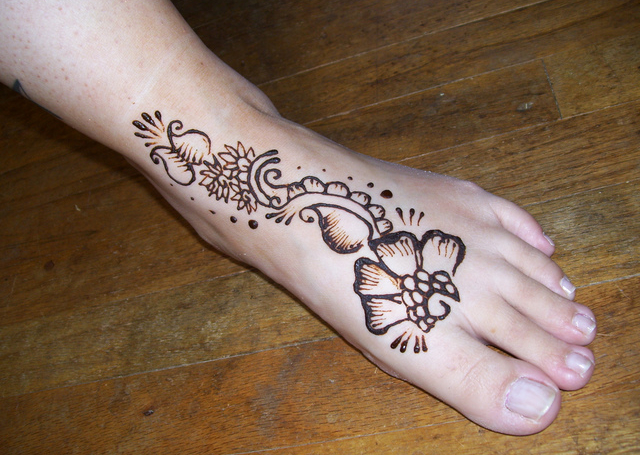 You can also try an Arabic floral motif design that focuses on a simple floral design starting at the ankle and runs up till the base of the toes. 
Design 13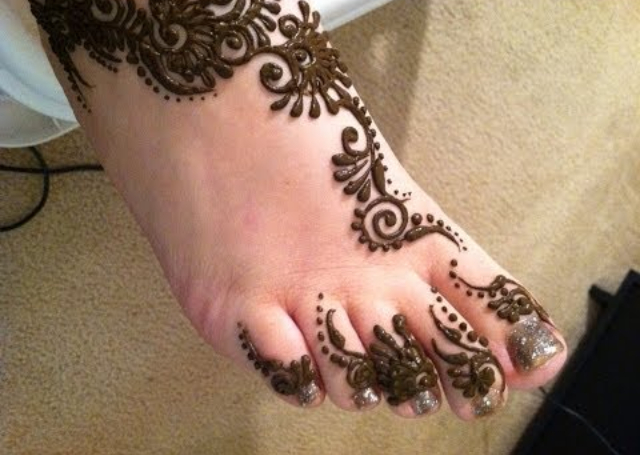 Though this design has closely knit patterns, it looks simple without cluttering the feet much. The designs on the toes along with the creeper pattern on the feet give it a sophisticated look. 
Design 14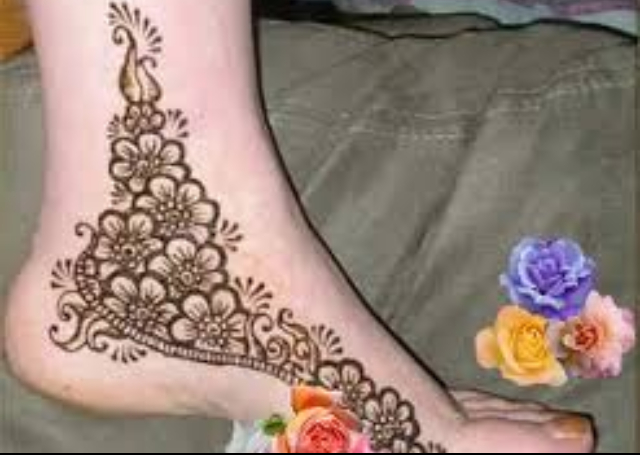 A floral bouquet for your feet. Feel like a princess with this lovely floral motif that spreads on the side of the feet. A great looking pattern for people who wear sandals and heels. 
Design 15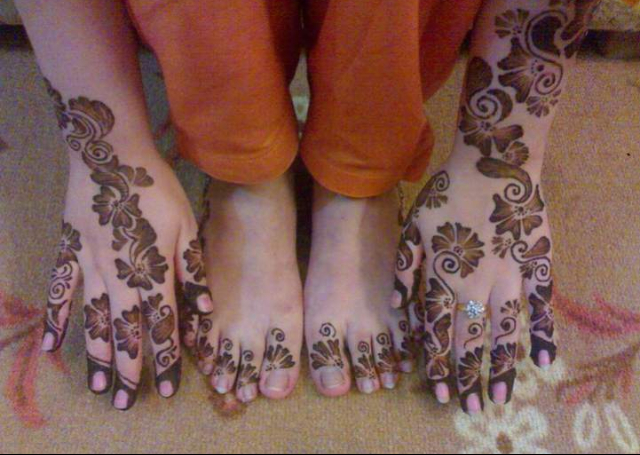 Excellent Arabic design with simple shaded pattern on the toes.