Heavy intricate design is not the only way to make you hands look beautiful. Simple and plain designs can also highlight your hands. Here is a collection of simple yet beautiful mehandi designs. 
Design 1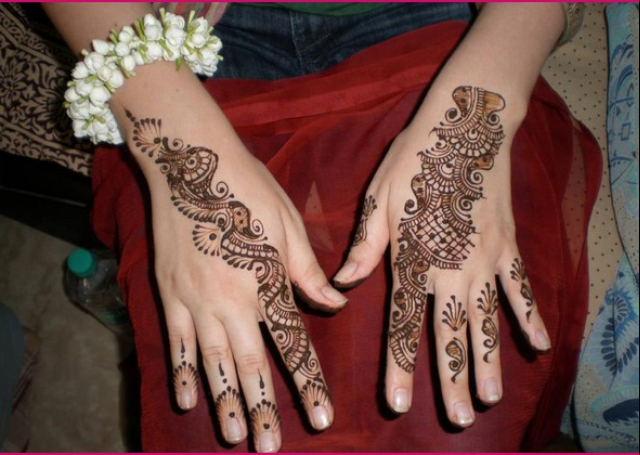 Here is a simplistic design that has an array of simple mango motif with simple spoke pattern on the fingers. Starting at the base of the hand, this artistic design ends on the tip of the index finger. Ideal for any occasion.  
Design 2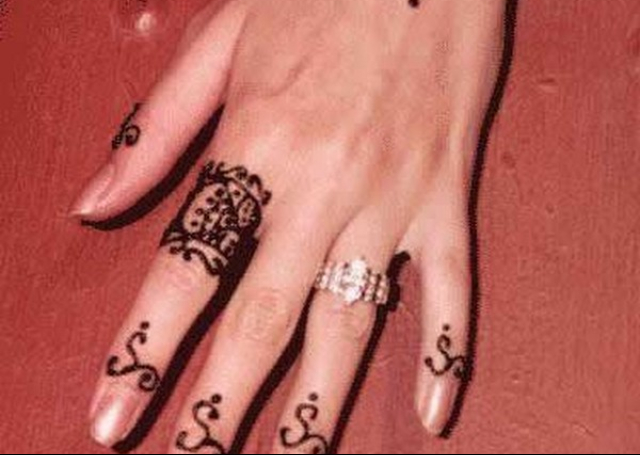 If you are looking for a stylish design without many patterns on your hand, try this simple ring mehandi design on the index finger. With creeper motif on each finger, this design looks every elegant. 
Design 3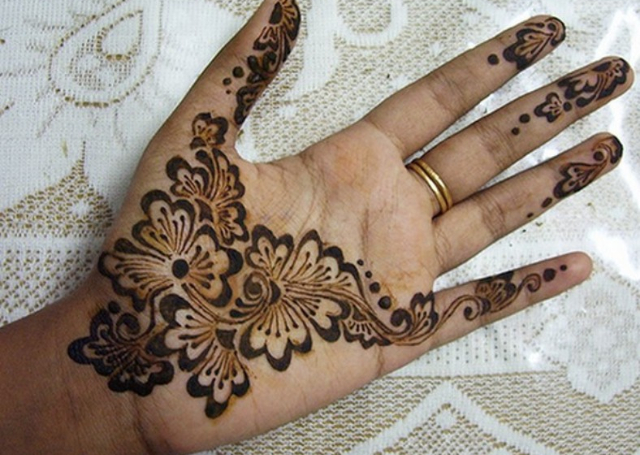 This design has a dash of flowers that flow across the hand. The design does not cover the palm making it look trendy and unconventional.  
Design 4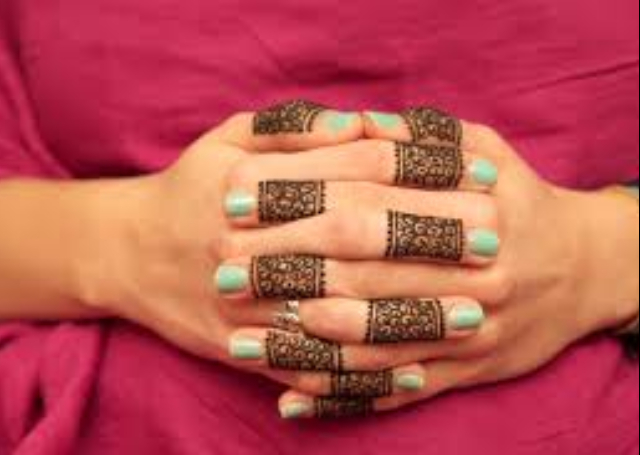 Give a highlight to your fingers with this special ring mehandi design that has intricate motif that encircles the fingers. Looks neat, beautiful and apt for any occasion. 
Design 5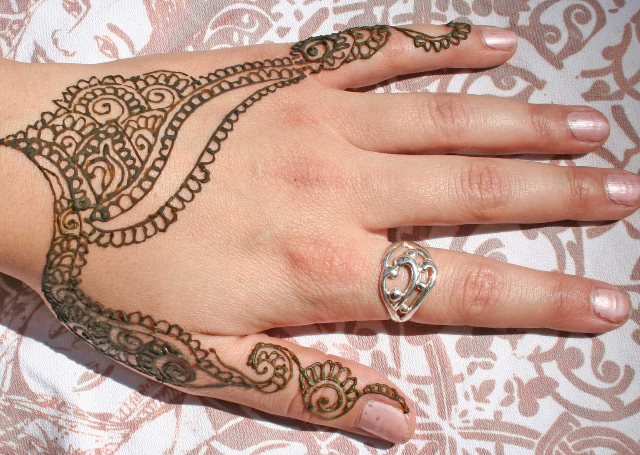 A simple jewelry motif to make your hands simplistically beautiful. 
Design 6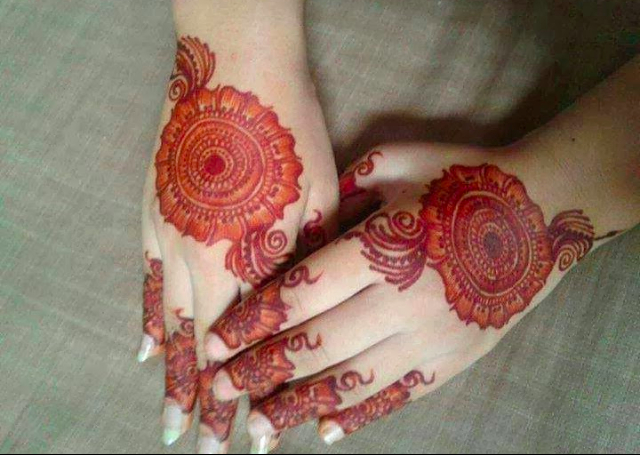 This is a striking design with round design at the center and shaded flowers on the fingers. It is the most appealing design for ladies who look for outstanding mehandi designs. 
Design 7 
Here is a simple design that has net motif in the form of a flower. It has an uncluttered look even though it covers the back of the hand. 
Design 8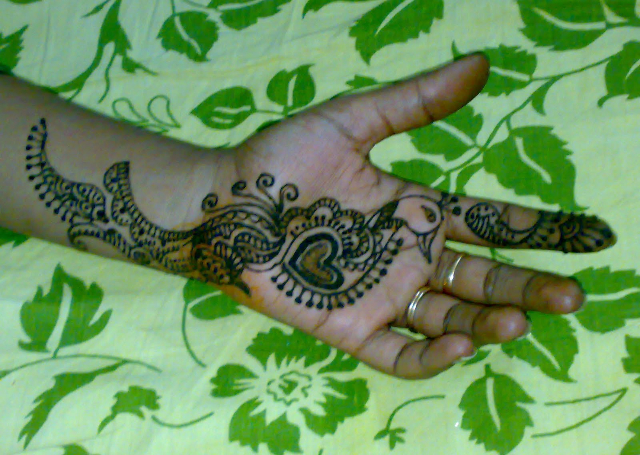 Get a beautiful peacock to sit over your hand with this simple Indian mehandi design. 
Design 9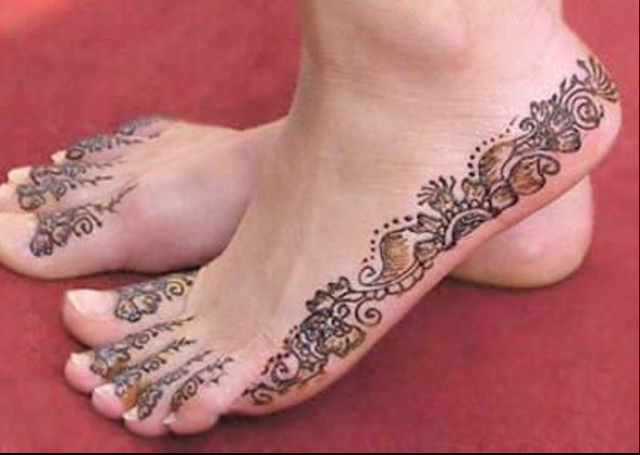 Decked with floral motif on the site of the foot and creeper design on the toes, this design looks simple and beautiful.
Design 10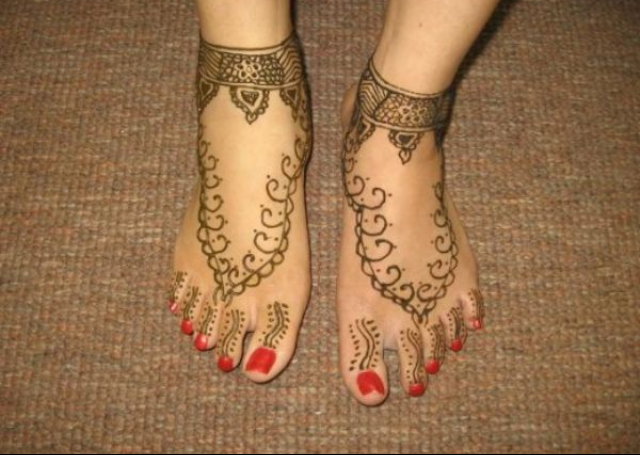 Here is a foot jewelry motif that starts at the ankle and culminates on the base of the toes. The creeper motif that is drawn like the sandal strap is the main highlight of this design.  
Design 11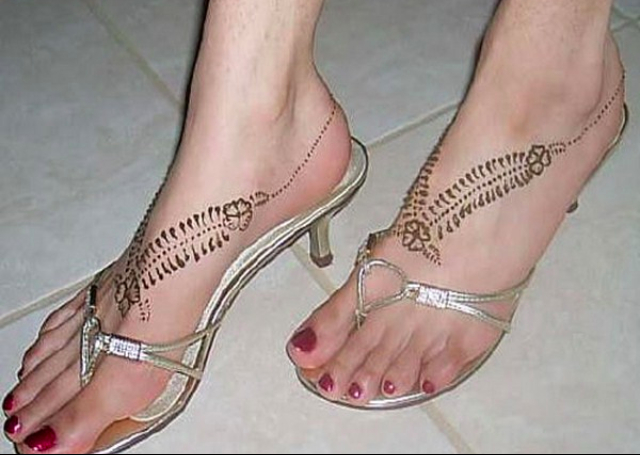 This yet another design that has a fern-like motif that starts at the center of the foot and parts like the footwear strap looks adorable. 
Design 12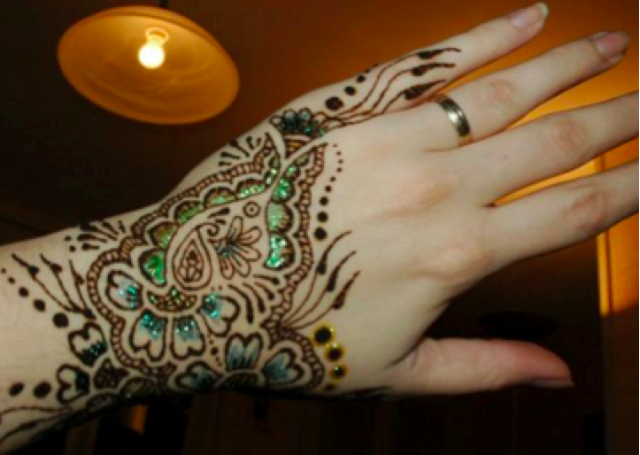 A stylish design decorated with floral motif and colored embellishments looks grand and beautiful. 
Design 13 
Here is a traditional design with capped fingers and round design at the center. A simplistic and ever-green design suitable for any occasion. 
Design 14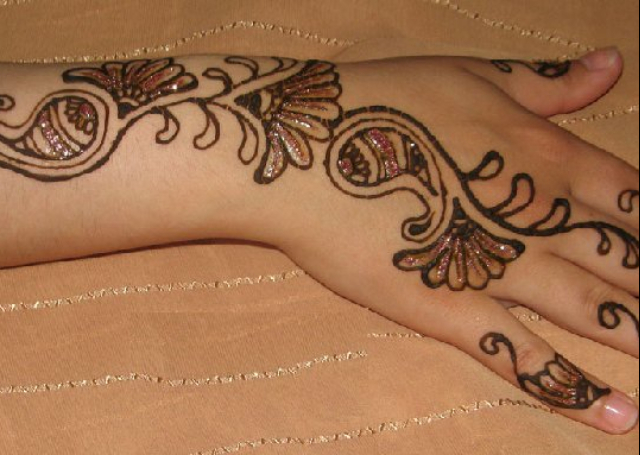 Ideal for parties and other special occasions, this design is a quickie that has simple designs but looks elegant with glitter and color. 
Design 15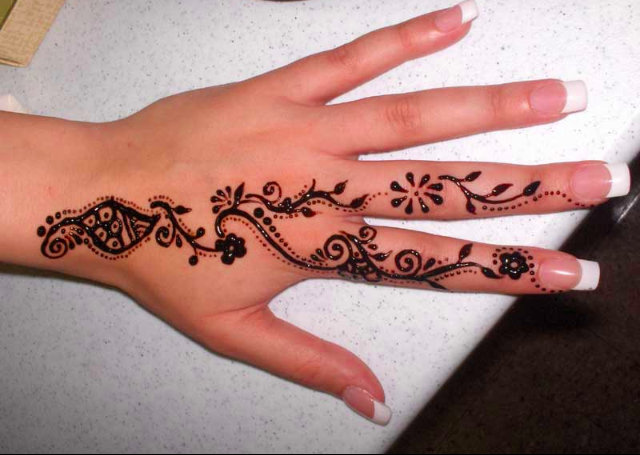 Make a style statement with this sophisticated mehandi design drawn on the back of the hand focusing only on the index and the middle finger. It is fine design that is sure to make you stand out of the crowd.  
Design 16
Here is band of floral motif that flows across the feet with a tiny white floral highlight on the big toe.