Here is an interesting tutorial for making jewelry using cords.
Cords are a great choice to make multi functional trendy pieces. These are very easy to make and perfect for beginners. In today's tutorial, we are going to make a 4-strand double wrap bracelet with a chain accent.
Supplies Needed: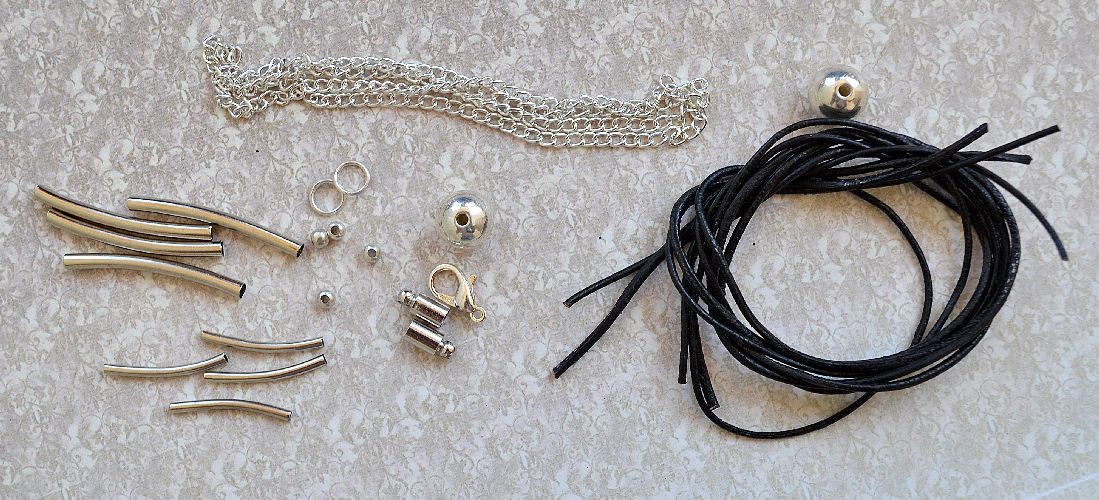 1mm leather cord
Tube beads/findings – 8 pcs
Cord ends – 1 pair
Spacer beads of two different sizes
Jump Rings – 2pcs
Chain
Lobster Clasp – 1 pc
Silicon Glue
Pliers for opening/ closing jump rings
Scissors
Method:
Step 1:
Wrap the cord loosely around your wrist twice and measure. We started with a strand of about 36cm. Cut four such strands. Also measure and cut the chain so that it's about 1-2cm longer than the cords.

Step 2:
Thread the cord strands with tube beads and spacer beads as shown in the figure.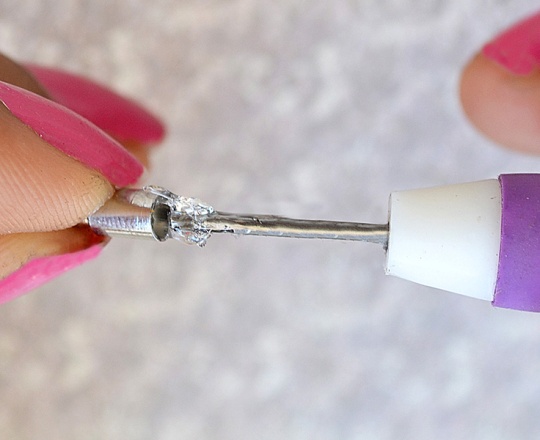 Step 3:
Apply the silicon glue liberally inside a cord end (a quilling needle works great for this). Hold one end of all 4 strands evenly (so that the ends align). Insert the cords inside the cord end. Wipe off any excess glue if it oozes out.
Loosely measure the bracelet around your wrist again or measure it with measuring tape. Trim off the excess. E.g. for finished bracelet length of 36 cm, trim all the strands evenly at about 33-34cm. (The rest will be adjusted when the jump rings and clasps are added).
Note: Length of the bracelet will differ based on your wrist size and preference for looseness or tightness.
Step 4:
Once again apply the silicon glue liberally inside the other cord end. Hold the other end of all 5 strands evenly and insert them inside the cord end. Your bracelet will look like the image below
Step 5:
Open a jump ring and thread through to one of the cord ends. Also add the lobster clasp and one end of the chain to the jump ring and close it. Open another jump ring and add the other cord end and also the other end of the chain to it.
Tip: If you want you can also add charms or barrel beads to the chain before you close the jump ring. You can always add more charms to your bracelet using jump rings for more variations. Your bracelet is complete.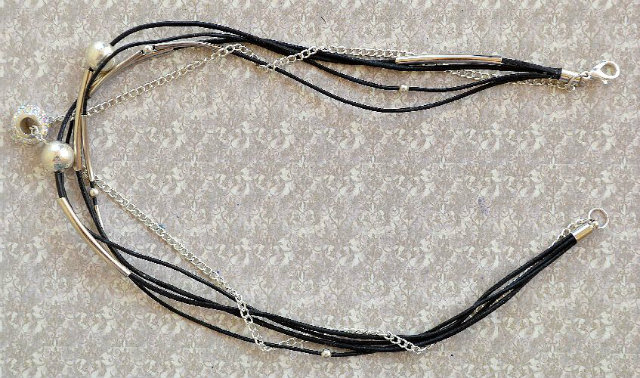 It's a very versatile piece. You can increase or decrease no. of wraps or colours in to match an outfit, add more beads, charms, chains, alphabet beads or jewellery tags. If you increase number of wraps, it can also be worn as a necklace.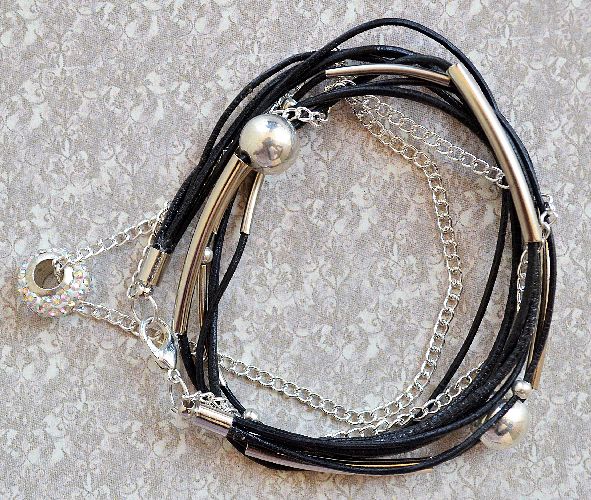 You can easily personalize these and adapt them to your style! These will also make a superb handmade gift.
Courtesy: itsybitsy.in