The wedding is the one of the biggest occasion in any girl's life. It's a dream of every bride to look stunning on her D- day.  
A bride should try to follow some beauty regime at least a month before her wedding. This will help her look gorgeous on her special day.
You can schedule an appointment with the makeup artist, or do it at home with the help of an expert.
Virtual trial and error makeup programs, such as ones that encourage trying different looks, colours, hairstyles and outfits in advance help to choose what suits you the most. Designer outfits like lehenga choli, sarees, salwar kameez, sharara and lehenga sarees are few most preferred outfits for this bridal season.  
A few tips that need to be taken care of:
1. Cleanse for a Radiant Glow
Cleanse and prepare your skin for your special day. If your skin is prone to breakouts, visit your dermatologist. Clean your face with a cleanser, or cleaning wipes, before you start makeup application.
Massage gently with a scrubber. This will help to remove dead skin.
Rubbing ice cubes for a few minutes before makeup helps the makeup last longer, and liven up the face.
Olay Pro-X Advanced Cleansing System, cleanses six times better, removes dead skin and helps maximize the immediate hydrating effectiveness of your anti-aging moisturizer.
2. Deep Moisturize for Softness
Apply moisturizer and spread on every corner of your face. It will help your skin replenish its own essential fluids, to make your skin look softer, smoother, and more supple.
Apply concealer under your eyes, eyelids, lips and nose. Blend it well with your fingertips. Concealer acts as a makeup base and also helps to cover uneven skin tone. MAC Studio Finish Concealer SPF35 is so concentrated, that a tiny amount can provide opaque coverage of the skin's imperfections and discolorations. It effectively covers dark circles, blemishes, moles, tattoos and birthmarks.
3. Tone Correction for Evenness
Next step is to apply foundation, which suits your skin and blends well, to give you a natural look.
Don't go overboard! Else the result will be a 'caked' appearance.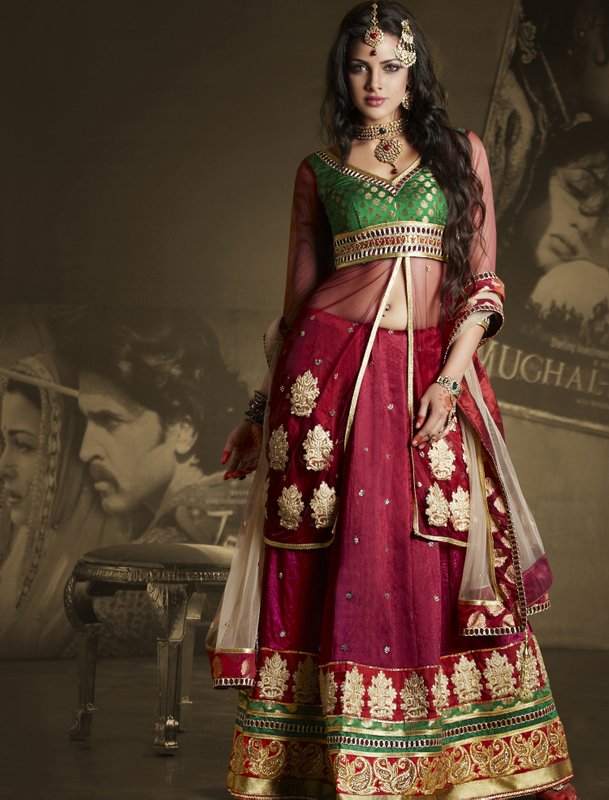 4. Balance your Look
Use colours that compliment your outfit. You can use a combination of colours to get the right look. For example, if you are wearing shades of reds or maroons, go with similar makeup tones like browns, maroons, peaches.
Balance a bright lip colour with a neutral eye makeup. Use a natural bronze instead of blush. 
5. Emphasize your Best Feature
Avoid excessive or very bright makeup. Instead, accentuate your best feature. For example, if you have big eyes wear kajal, and eye liner.
You can also wear artificial lashes to emphasize your eyes. You can get fuller lips by wearing a lip voluminous. Sephora Palettes and Value Sets are perfect for this kind of look.
6. Wear Waterproof Makeup
Try and avoid golden silver glitters and shimmers for your wedding day.  These result in a very shiny appearance, which do not photograph well. Make sure your makeup is water resistant. Use your eye makeup that can withstand any crying. Your eye makeup should last well, all day.
And the most important tip is to wear a perfect smile, which can give you a natural glow that completes your wedding day look.