Cartoon TV series for most children nowadays mean Doraemon, Shin Chan, Kiteretsu etc. While most of these are from China and Japan, animated Indian cartoon characters are also fast catching up. Gone are the days when Indian cartoons for kids meant listening to stories from books. Today's children have the option of viewing them instead on the television.
Cartoons for kids to watch online are shows like Bhootraja and Ronnie, Little Krishna, Kumbh Karan, Krishna and Balram, Tantri the Mantri etc. But five of the most popular Indian TV cartoons for kids shows today for three to five year old children are:
1.Chota Bheem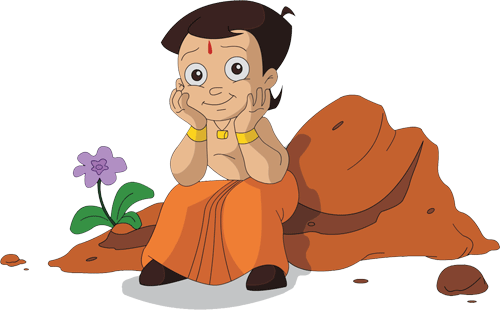 One of the most loved Indian cartoons for kids on the telly today is Green Gold Production's Chota Bheem. Being showcased on POGO TV, it tells the viewers about Bheem's life when he was a child in the small village of Dholakpur. He is the strongest in the village and yet is not proud of it. Instead he is a happy-go-lucky child with a group of close friends, Chutki, Raju and Jaggu, and an irresistible fondness for 'ladoos'.
Not to be left behind are the characters Kaalia and the twin brother Dhulu and Bulu. They try to oppose Bheem and yet are a part of his group ultimately. This TV cartoon show is based on short stories which show how righteously and bravely Chota Bheem and his friends face trouble and come out victorious. Narrated in Hindi and simple English, it is easy for the children to follow, learn and enjoy. It is no wonder that this show is one of best cartoons for toddlers.
2. Motu Patlu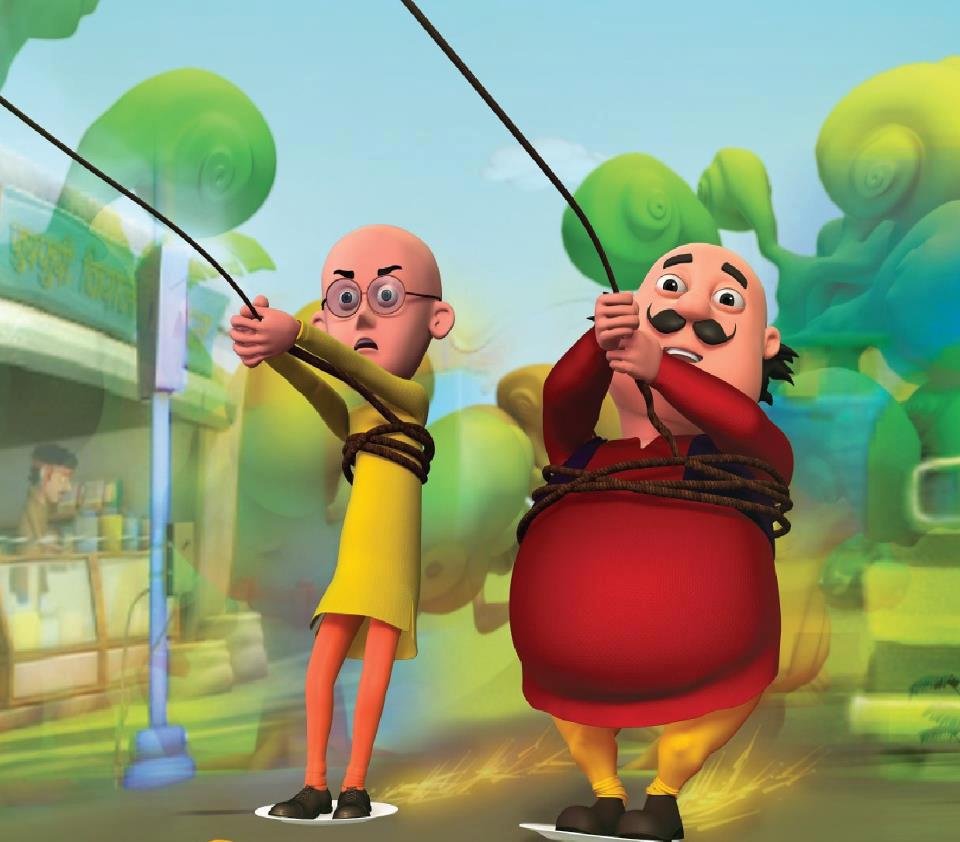 Amongst cartoons for kids to watch online this show, on Nickelodeon, brings to life the Lot Pot Comic's stars who have been a favourite amongst kids for over 42 years – Motu Patlu. Motu is the fat and friendly village simpleton who has a fondness for 'samosas' and Patlu, the thin one, who cannot read but carries a newspaper with him just because he thinks that he is the smartest in the village.
Set in the picturesque city of Furfuri Nagariya, this Indian cartoon TV series showcases the adventures and tricky situations that these two face, and how, each time, they manage to wriggle out of it. Their expeditions become even more comical and entertaining because of the two lovable characters that are so simple, that they are often clueless about how to handle the trouble. Not only the animation but even theme song of this cartoon sung by Sukhwinder Singh, has also become quite a rage amongst the little ones.
3. Pakdam Pakdai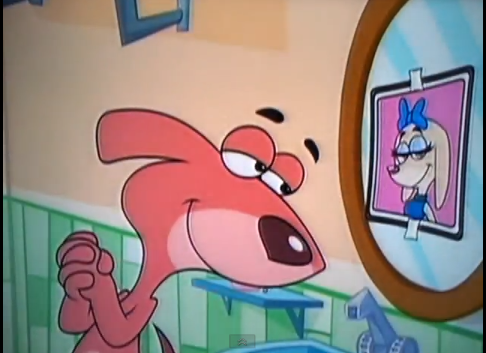 Pakdam Pakdai, the comedy show on Nickelodeon has gained a lot of attention from the children, especially because of the characters and the dialogues which are like those from Bollywood movies.
Amongst the various Indian cartoons for kids, this one is about the chase between the innocent and friendly dog Doggy Don and three mice, Chotu, Lambu and Motu, who live in his house. Doggy Don keeps making futile attempts, with the help of his older brother Colonel, to defeat the mice that are always up to some mischief – be that stealing the dog's food, or even his girl friend.
4. Roll No. 21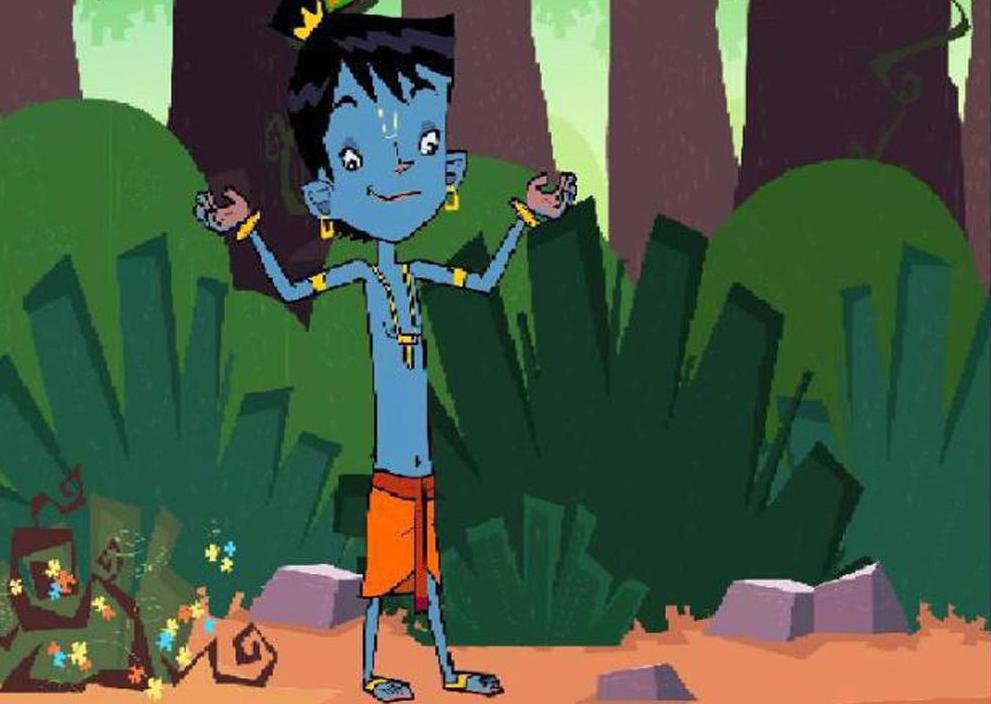 Cartoon Network India's animated TV cartoon show, Roll No 21, is a modern take of Lord Krishna and his uncle Kansa. Krishna is played by Kris, a student of Mathura Anath Ashram and Kansa has been reincarnated as Kanishk, the principal of the school. Kanishk not only wants to rule Mathura, but the entire world. And for this he needs everyone at his school to be obedient. This, however, is spoilt by Kris, who makes the task difficult for Kanishk by overcoming all obstacles laid out by him. And for this, though Kris is like any other normal school going boy who loves playing and dislikes homework, he changes to the divine One with mystical powers when the need arises. 
The presence of other characters like Doctor J who helps Kanishk with his evil plans, Radha  and Sudama who are Kris' best friend, the brainy child Madhu, Ms Suparna, the chemistry teacher, all make the cartoon more alive and joyous. While the visual animation is a treat for the kids, the witty storyline can easily be appreciated by adults too.
5. Sally Bollywood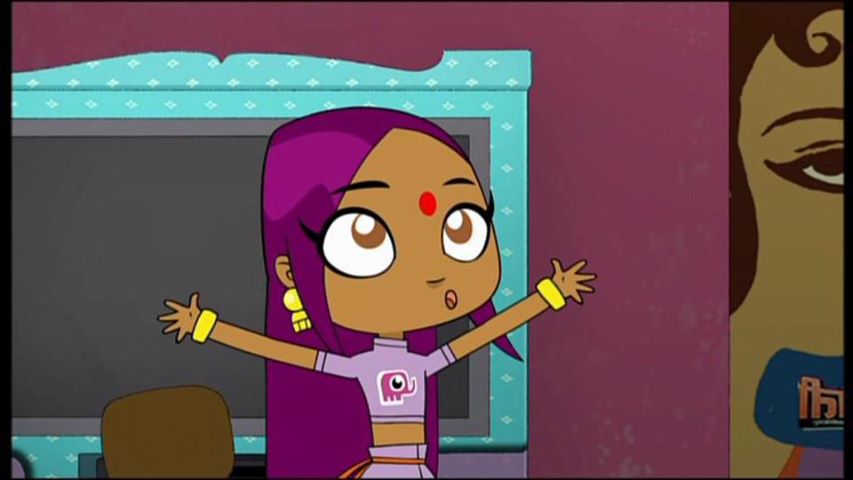 Amongst Indian cartoons for kids, regarded as one of the best cartoons for toddlers, is this show. It is about Sally who runs a detective agency called S.B.I. or Sally Bollywood Investigations, at the basement of her home, with her closest friend Doowee McAdam, in the town called Cosmopolis. Sally is not only proficient in Kalaripayatt but also loves to sing and dance according to Bollywood style.
Sally Bollywood is actually a French Australian animated series that has been translated and sold in different countries, including India. It consists of 52 episodes each of 13 minutes duration. This show, being aired on Kidszone currently, tells of Sally's adventures as she tries to solve various cases, using different technology, that are brought to her by her school friends.