Call him a style icon, the superstar of South cinema, this guru of cinema known for his humble beginning and down to earth nature is truly unmatched. Is there another star who can match his persona, the answer is, a big "NO". At 60+ Rajnikanth, the actor, the star, continues to be worshipped just next to God by his fans (with several temples built by his fans association), he churns out movies that break records every now and then. With packed houses and people on the roads waiting for him to simply make an appearance, his movies are mega hits.  Let us get to know this star who is known for his hit films, style and of course now the innumerable Rajni jokes that continue to do the rounds (only getting better each time).
Rajnikanth – the style icon
Born on the  12th December 1950 as Shivaji Rao Gaekwad, he is the son of a police constable. His first film was the National award winning film Apoorva Rangangal (1975). Still remember how fascinated we were as kids watching his Giraftaar, Andhaa Kanoon and John, Jani, Janardhan. His Shivaji was equally thrilling, such is the star power of this evergreen hero.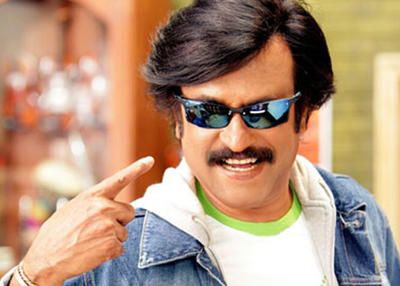 Throwing a cigarette up in the air, lighting it with a bullet shot and catching it on the way down; throwing his glasses up in the air and after a lot of twists wearing it are stunts that fans look forward in every Rajni-starrer. This matinee idol, with several awards to his credit, has done several noteworthy roles and acted in over 170 movies in different languages.  He has played several different characters in his movies which are so different from one another. The look in each film too is so varied and carefully planned.
Rajnikanth Jokes
Any write-up on the star Rajni is incomplete without mention of the Rajnikanth jokes. The whacky one liners have been so very popular with more funny ones joining the collection each time. Here are a few Rajnikanth jokes for you:
Rajnikanth can kill a living room
Rajnikanth can give missed call to his own number.
Rajnikanth does not answer nature's call. Nature answers Rajni's call.
When Rajnikanth gets depressed, the world faces great depression.
Rajnikanth's website runs without internet.
Only Rajni has 32 wisdom teeth.
The list is endless.
The intense performances, the many looks, the confidence that he exudes, his style; all go to say that he is completely unmatched and there definitely is no actor who comes or will come anywhere close to our "Thalaiva".