Fengshui Trees are a rage everywhere.
These miniatures trees are usually made with precious and semi-precious gems. They can also be made with your lucky stones. They are thought to bring good luck and fortune.
Though most of us would like to buy one, they are usually quite expensive. So let's see how to make one yourself.
It's an easy project. Whether or not it brings you luck, it's a thing of beauty and will surely bring a smile to your face. It makes a lovely, thoughtful and one-of-a-kind gift or a return gift, without hurting your pocket!
Supplies Needed:
To make this pretty tree you will need the following:
Beads of your choice (you can also use sequins, crystals, seed beads etc.)
Flower making wire
Craft cylinder
Tempera paint
Handmade paper
Green sawdust
Craft glue
Craft knife
Paint brush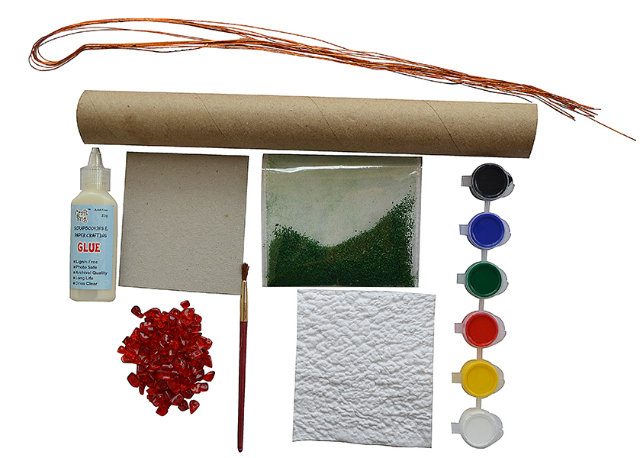 Method:
Step 1:
First we will make individual sprigs, which will later be twisted together to form the tree.
To begin, thread a bead with the wire (image -1). Fold the wire and twist (image – 2-3). Add another bead from the other end of the wire and twist (image – 4).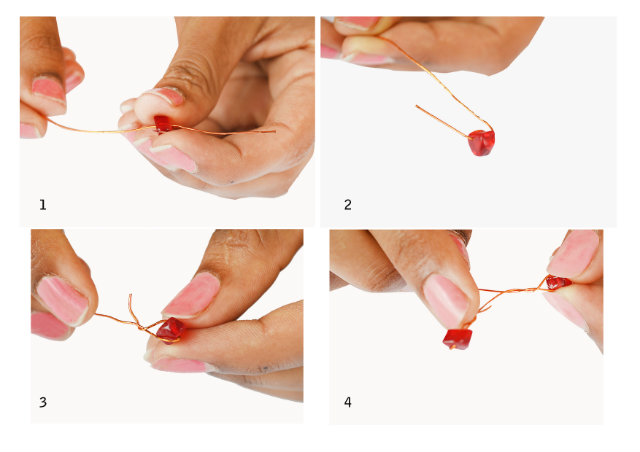 Step 2:
Add another bead from the other end of the wire and twist (image 5). Keep adding more beads and twisting to keep them in place (image 7-8). Add 10-12 beads to make one sprig.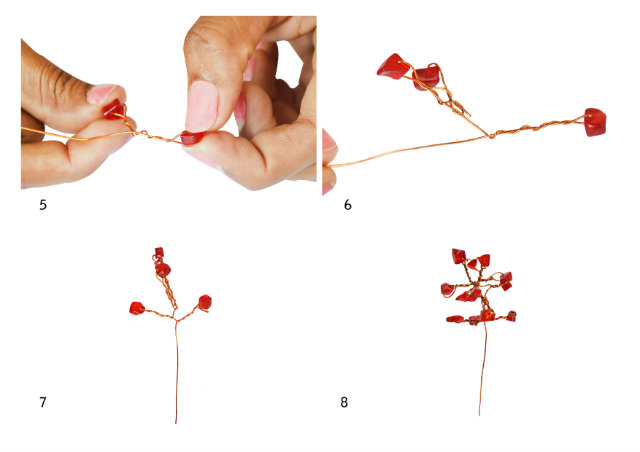 Step 3:
Twist the stem of 4 or 5 sprigs together (images 10-12) to make the tree. Twist the wire tightly to prevent unravelling.  Your cute little tree is ready. We will now make a tiny whimsical pot to display the tree.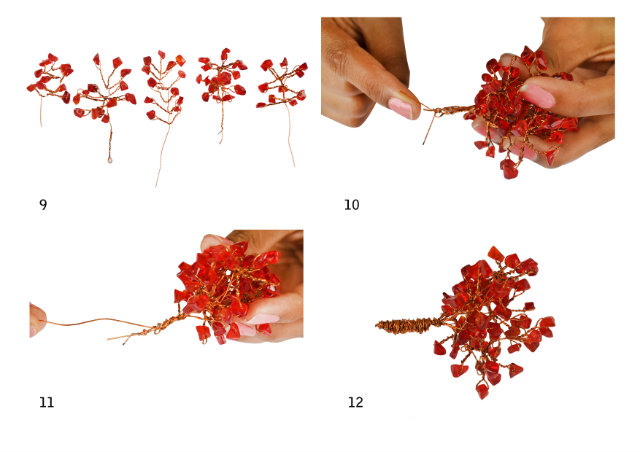 Step 4:
To make the pot, cut about 1.5" to 2" piece of the craft cylinder (image – 13).  Measure and cut a circular piece of chipboard as shown (images – 14-15). Glue it to the cylinder to form the base of the pot.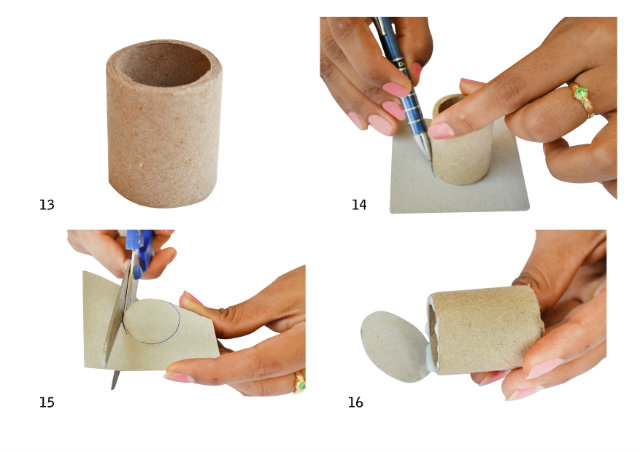 Step 5:
Tear the moon rock paper into small pieces in the pot and insert the tree. Make sure the pot is tightly packed with paper. You can add some glue to ensure that the tree stays in place.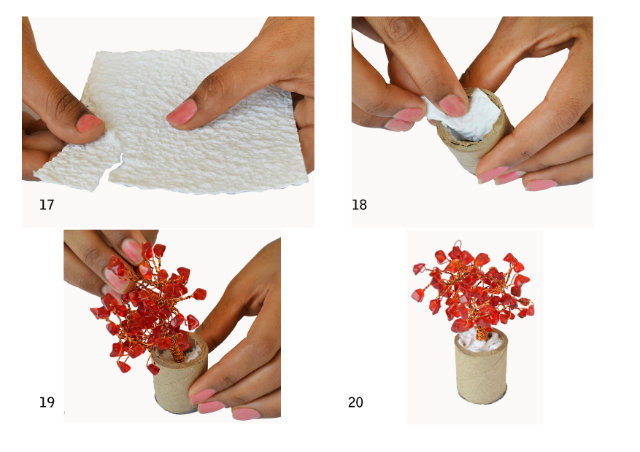 Step 6:
Apply glue on the pot and sprinkle green sawdust. Let the glue dry. Once the glue is dry, apply some yellow, red and green paint in patches to give a moss like effect. Also paint the paper that is visible.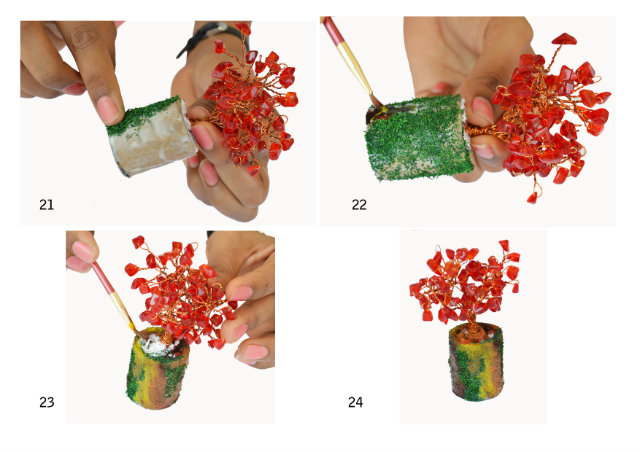 Your lovely tree is ready! If you like you can use sequins, seed beads, glass beads or pearl beads for a completely different look.
Hope you got inspired to try it out. Do let us know what you think in the comments below.
Courtesy: itsybitsy.in