In simple words, decoupage is the art of decorating anything with paper cut-outs and glue. This tutorial is primarily for beginners. We have kept the project very simple and you will see how easily you can transform a wooden box into a beautiful and interesting mini storage box.
Supplies:
A wooden decorable chest with drawers
Itsy Bitsy Decoupage paper
Itsy Bitsy Decoupage Glue – (It is a  3-in-one glue, that acts as a glue, a top coat and a sealer)
You will also need a paint brush, ruler and a pair of scissors
Method:
Step 1:
Decide which of the surfaces you would like to decoupage. Measure and cut out the selected paper according to the surface to be decoupaged.
Since the drawers have handles, we first unscrewed the handles. This is important for a neat finish. The handles will be screwed back later.
Step 2:
Apply an even layer of the decoupage glue on a surface.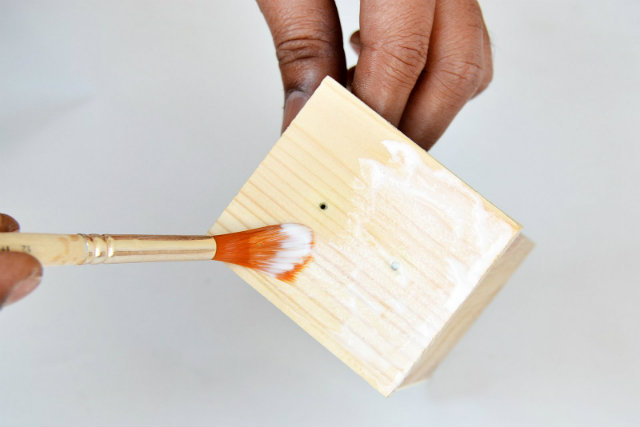 Step 3:
Carefully stick the paper cut out that you have prepared. Start from one end, avoiding any bubbles or trapped air. Finish all the pieces similarly. You can use a roller or an old gift card as a brayer to ensure the adhesion is complete.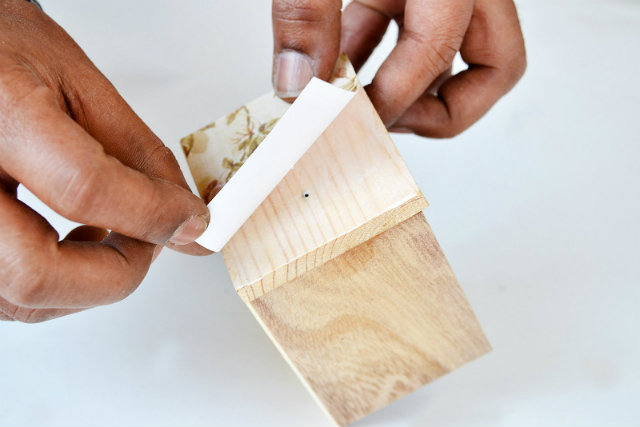 Step 4:
We have decoupaged all the drawers and the chest with one print and the edges with another print.  Once finished, apply another coat of the decoupage glue.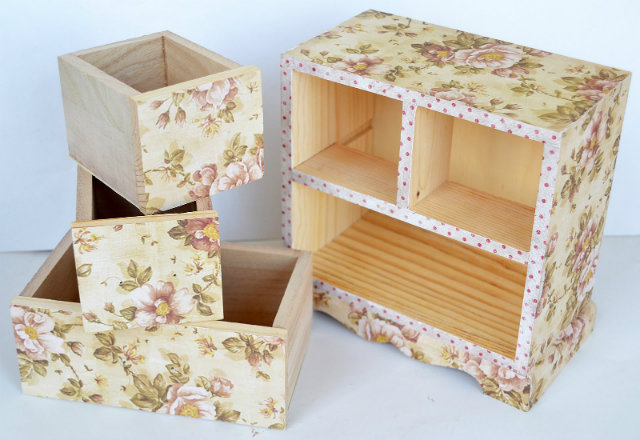 Step 5:
Once everything is dry, screw the handles back.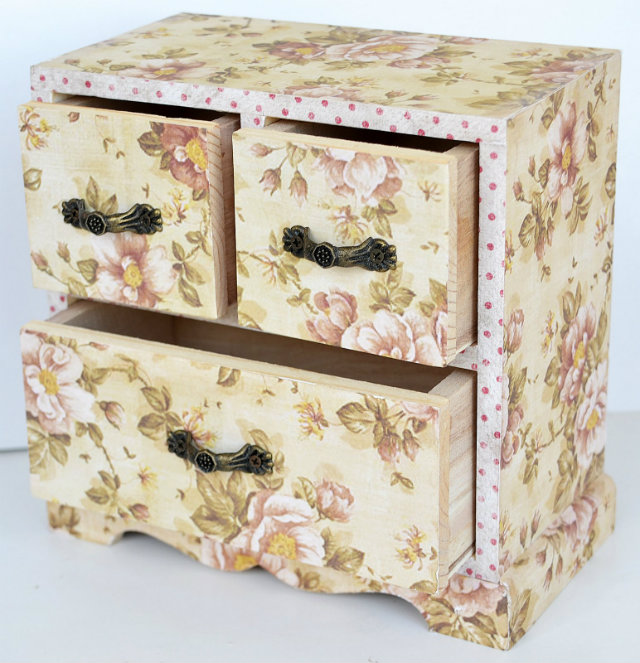 Step 6:
And it's that simple! You can play around with prints of the pattern paper to get a vibrant, vintage, shabby chic, festive look or any other look you want.
A few more examples: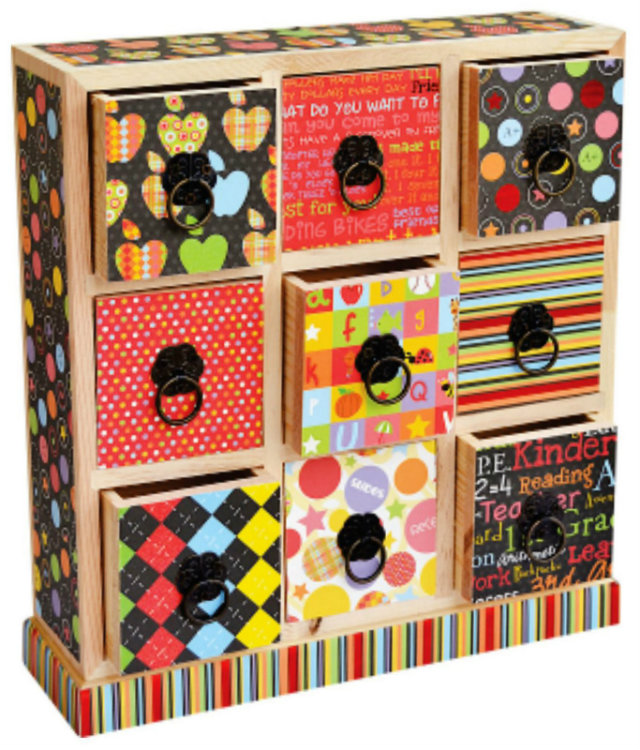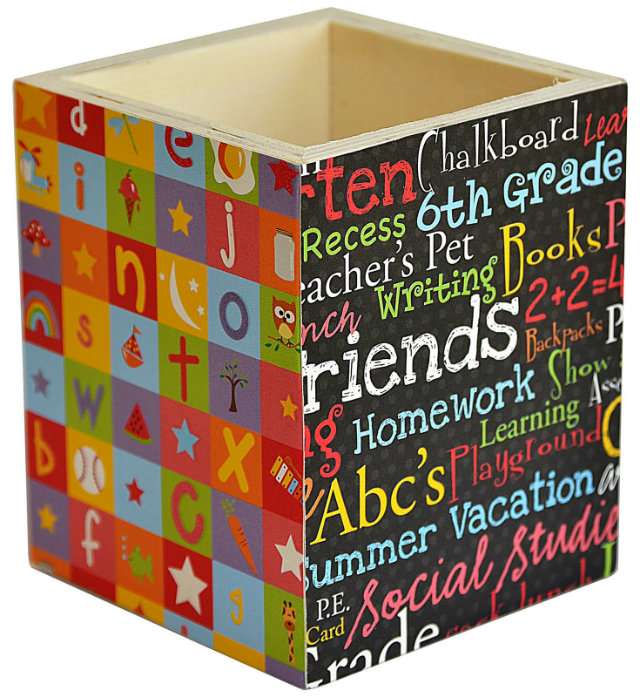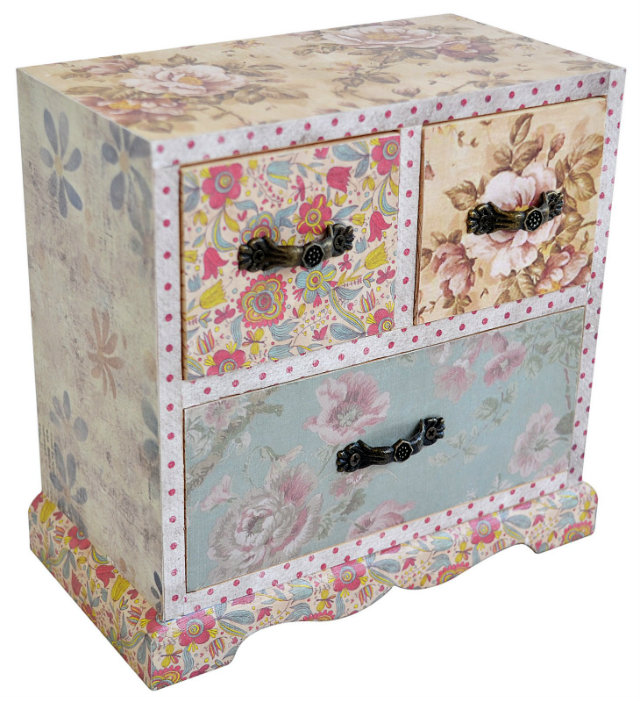 Courtesy: itsybitsy.in