Grand designs aren't the only way to look beautiful. There are simple and elegant designs that can make your hands look amazingly beautiful. Check out this collection of simple mehandi designs for hands. 
Design #1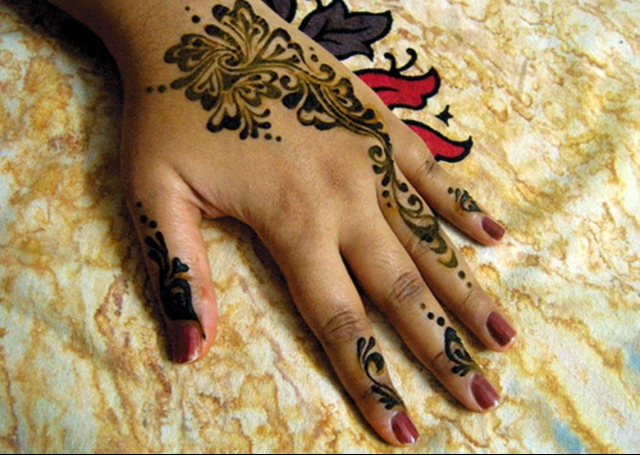 Take a look at this simplistically beautiful and artistic design, which looks stylish and elegant on the hand.
Design #2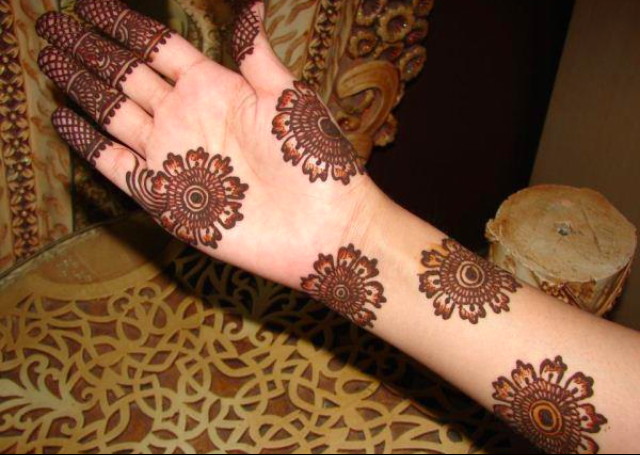 Here is a lovely floral motif that looks strikingly adorable with its predominant round pattern.
Design #3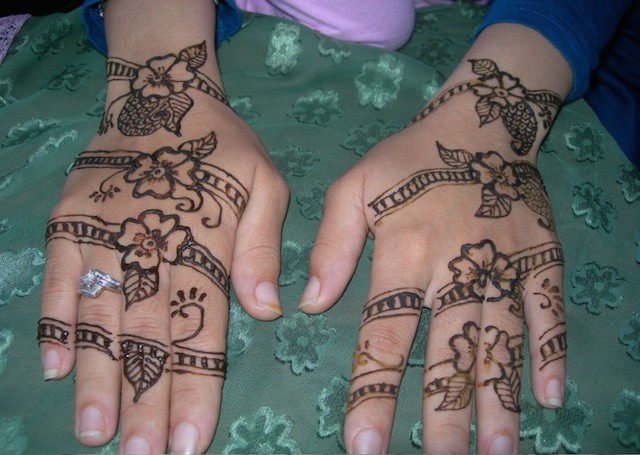 This design covers the hand with evenly spaced floral bands that give a filling yet artistic look to the hands.
Design #4
Here is a simple floral drawing on the center of the palm along with other added decorations.
Design #5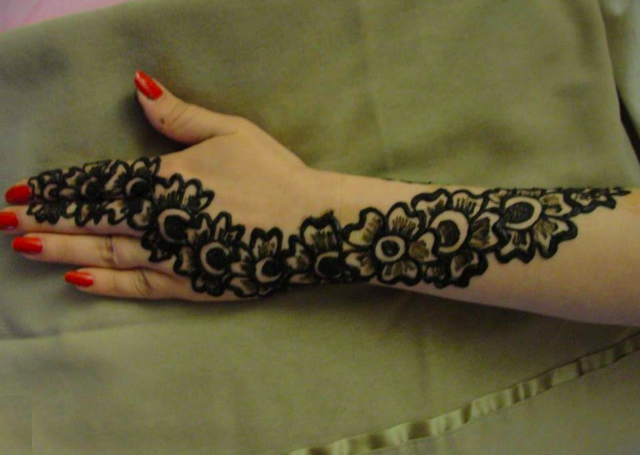 Have a string of flowers flow across your hand with this beautiful black mehandi design.
Design #6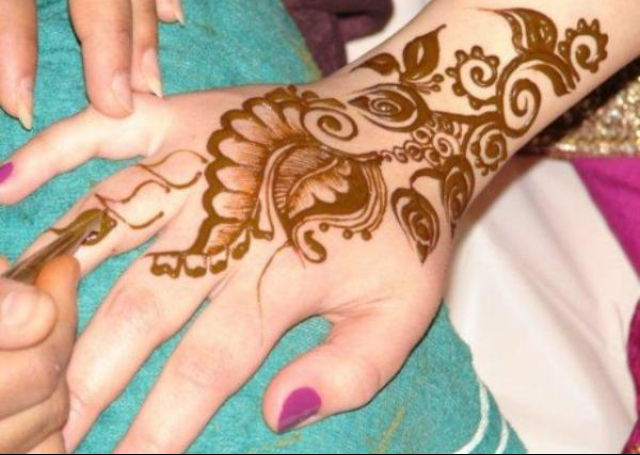 This pattern focuses on having patterns on the base of the hand and the back of the hand with no pattern on the fingers. A fine-looking modern design with a beautiful leaf motif.
Design #7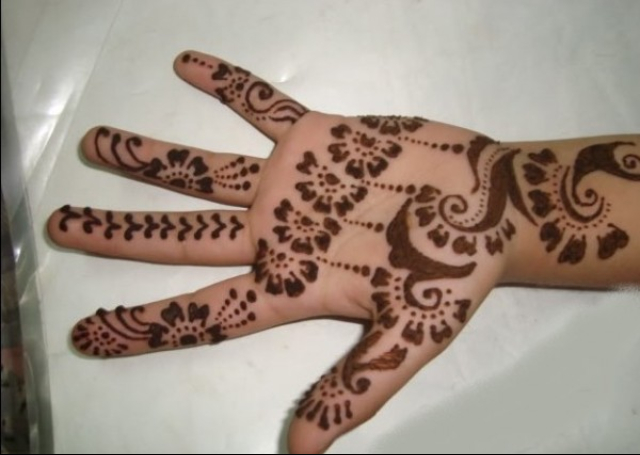 Check out this modern design that has an array of patterns on the hand. Looks chirpy and refreshing.
Design #8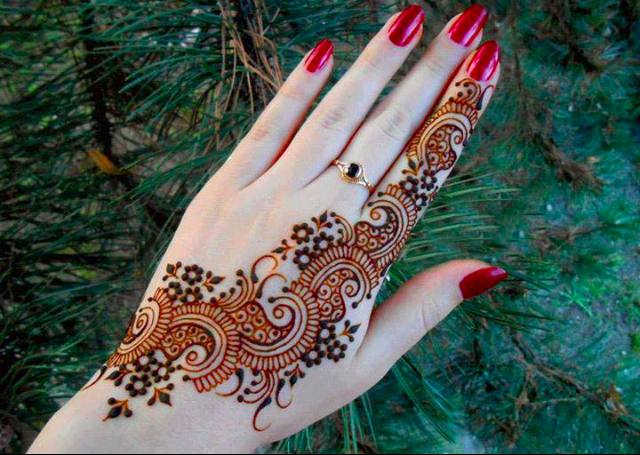 A stunning stylish design that has a beautiful arrangement of mango motif coupled with beautiful tiny flowers that make this design bewitching.
Design #9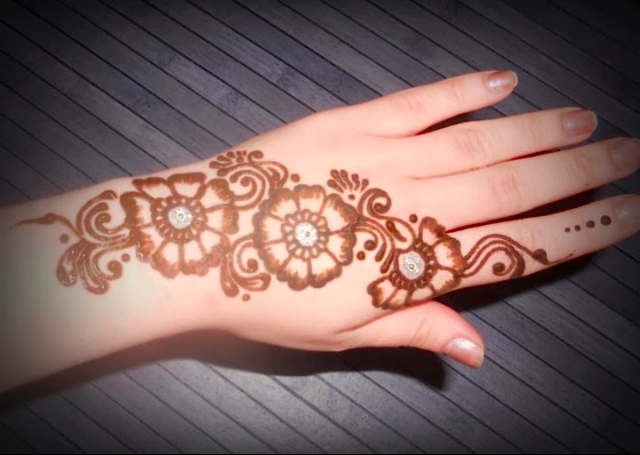 A simple design ideal for teenage girls and office-goers looking for a trendy design that can go with any type of outfit.
Design #10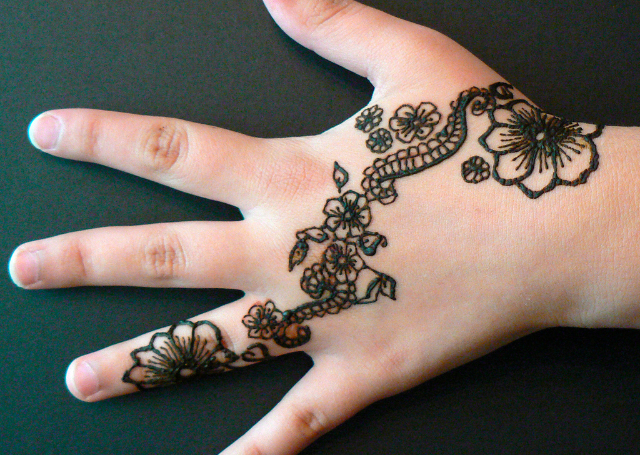 A simple floral design that flows across the hand and ends on the ring finger.
Design #11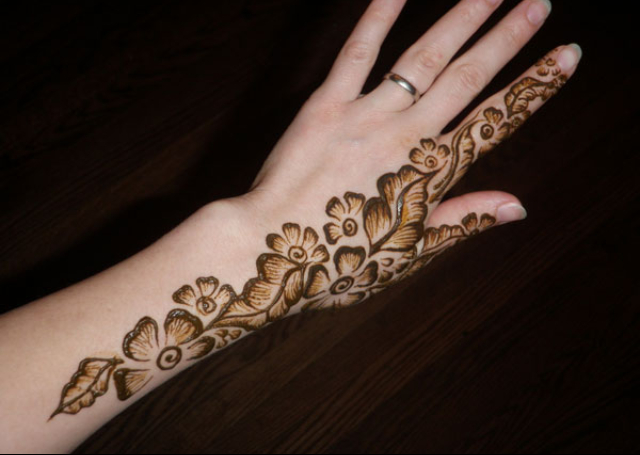 Yet another amazingly simple design with floral motif. The shaded flowers make the design look interesting and beautiful.
Design #12
Adorable floral design at the center of the palm with a lovely creeper that climbs that middle finger is sure to fetch you compliments.
Design #13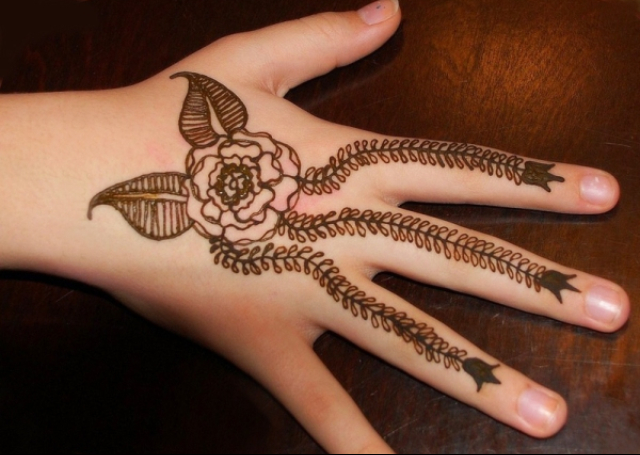 Here is a simple creeper design with the pattern flowing along the index, middle and the ring fingers. Ideal for kids and teenage girls.
Design #14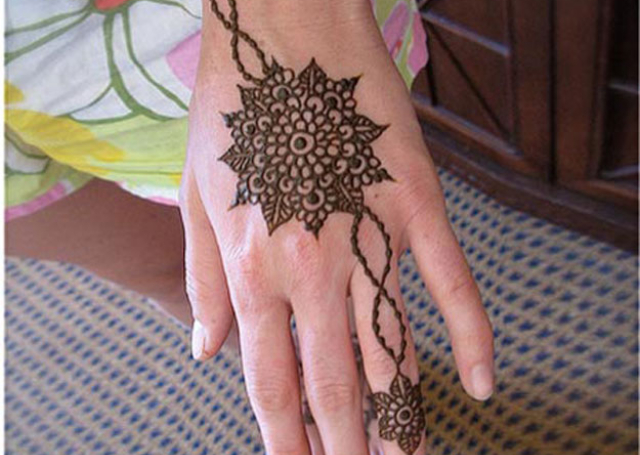 A striking design with a bold intricate pattern on the back of the hand joined by a entwined creeper pattern on the middle finger is sure to make your hand look simply stunning.
Design #15
A similar design as the above with a bold round pattern of flower at the center of the palm.
Design #16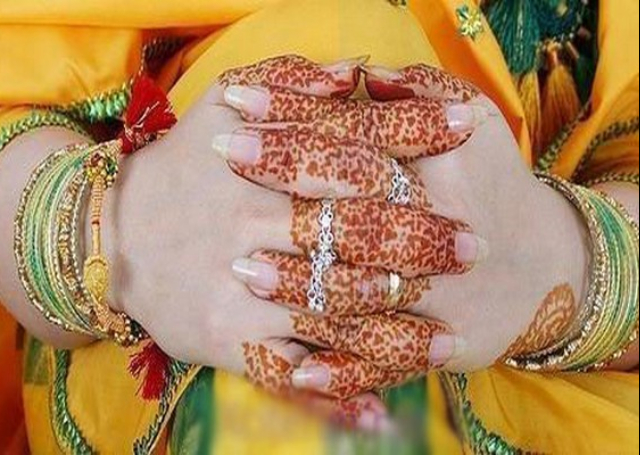 This design focuses on random pattern only on the fingers. Apt for parties and other casual occasions.