Take a look at our latest and fresh collection of dazzling Pakistani, Indian and Arabic mehandi designs for this year.
Design #1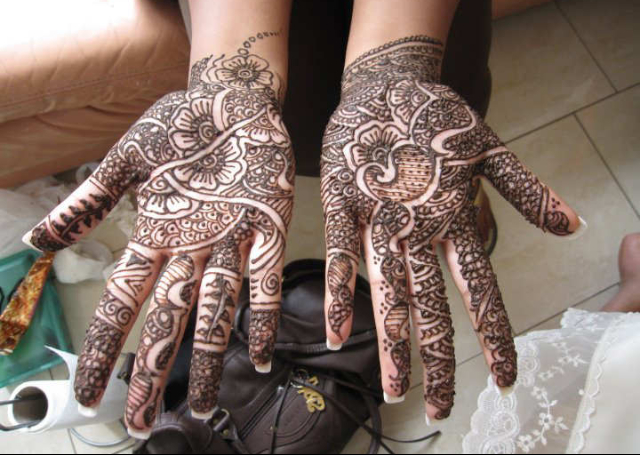 This Indian design has a mix of all patterns ranging from floral, mango, scales, and net motifs to give a grand look to the bride's hands.
Design #2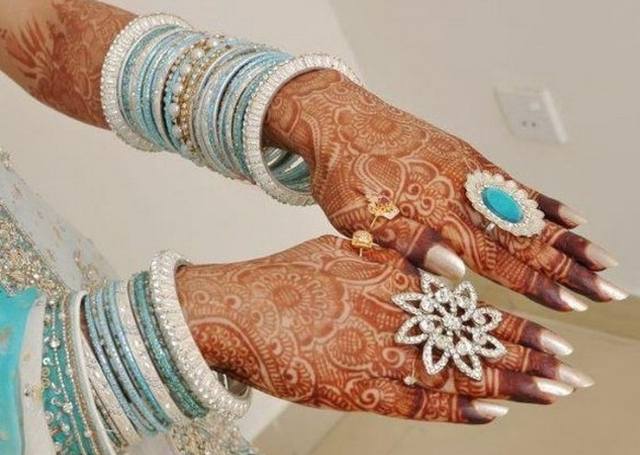 Yet another Indian mehandi design that predominantly has flowers coupled with net motifs. Perfect fit for a bridal getup. 
Design #3
Here is a simple design with a round motif at the center decorated with floral motifs on the fingers. Color and the glitter give a glamorous touch to the hands.
Design #4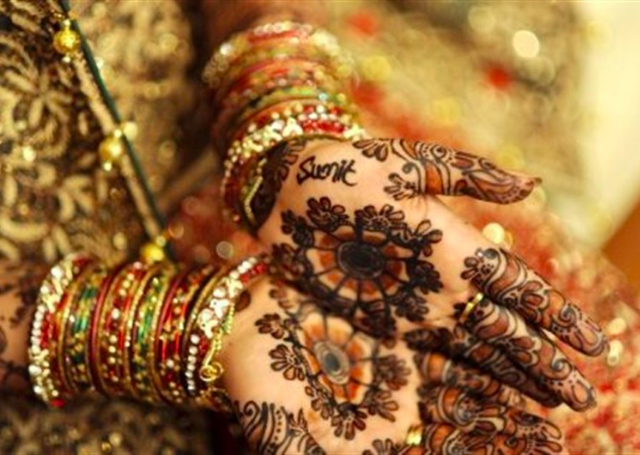 Take a look at this adorable Arabic Mehandi design that are filled with flowers. The black highlight makes the design look grand.
Design #5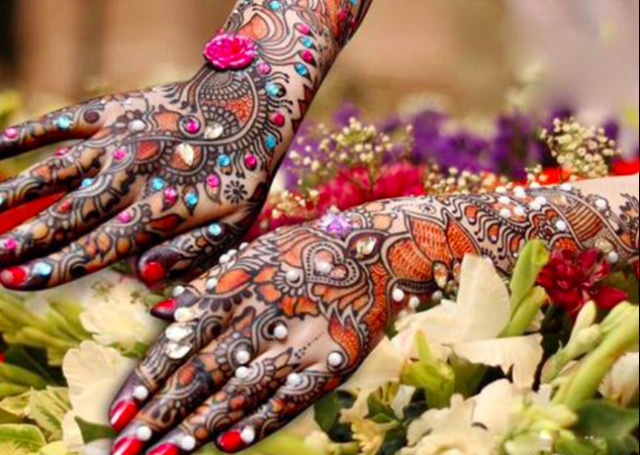 A full-arm Arabic design with lavish patterns of flowers and creepers. Ideal for brides who are looking for a spectacular design for their D-day.
Design #6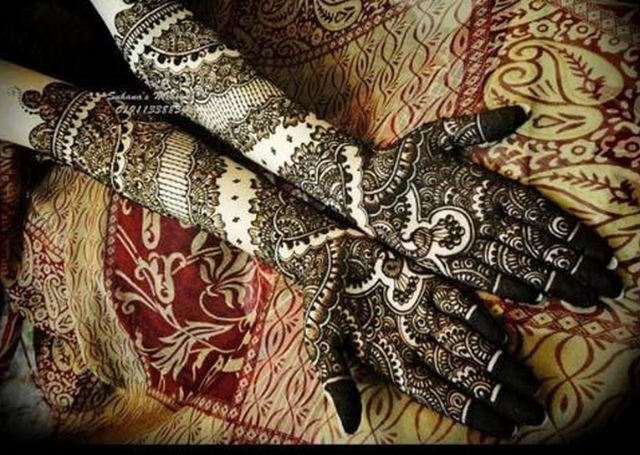 Here is an outstanding mehandi design for the bride that gives a mirror effect on the hands. The peacock, the heart-shaped motif on the base of the hand with a good dose of floral motifs is sure to make your hands look bold and beautiful.
Design #7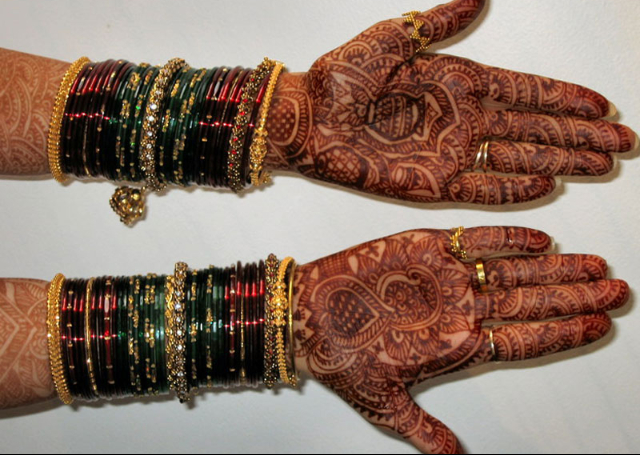 An Indian design with traditional mango and kalash motif bedecked with leaf and creeper patterns giving a filling and authentic bridal look to the hands.
Design #8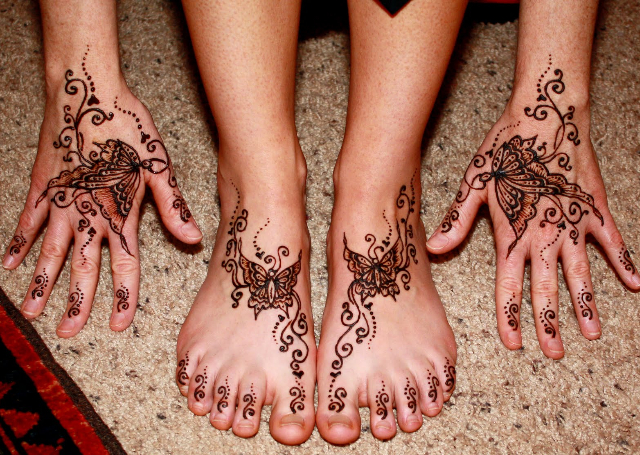 Here is a stylish and trendy butterfly pattern for your hands and feet that looks simple and elegant.
Design #9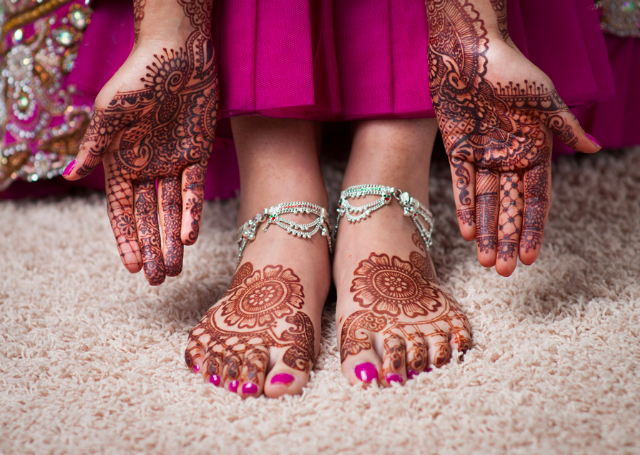 Check this vibrant mehandi design that has a grand peacock motif with different patterns adorning the fingers. The feet look beautiful with an appealing round motif along with a jewelry motif for the toes. A design that is certain to make you feel and look beautiful.
Design #10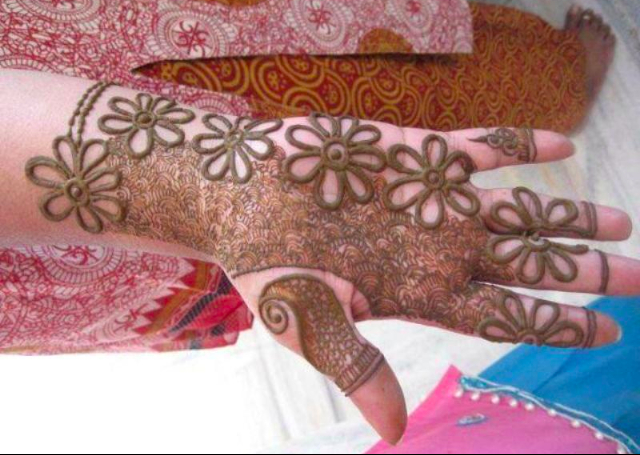 This unconventional floral motif with tiny shaded pattern gives a stylish look to your hands.
Design #11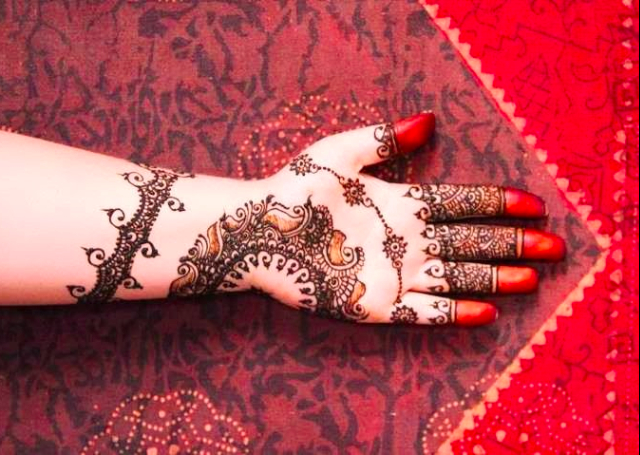 Here is a simple design that is evenly spaced across the hands. The fingers are capped and the closely knit pattern beautifully completes the design.
Design #12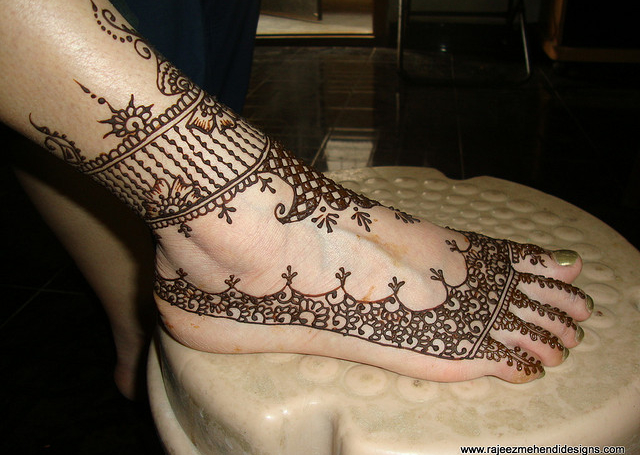 A mix of strings, flowers and geometrical pattern makes this design look creative and nice on the feet.
Design #13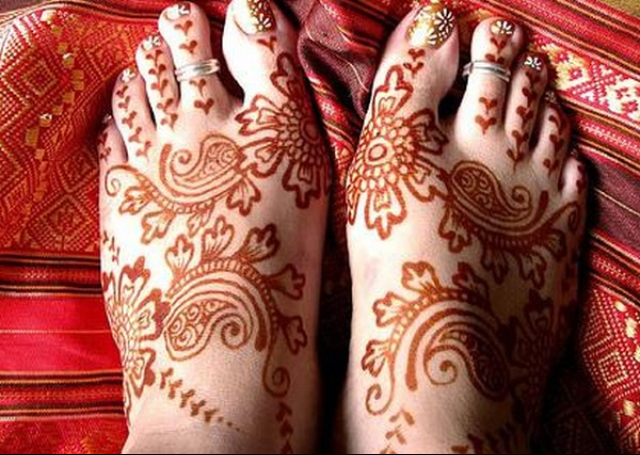 A lovely design with grand floral and mango motif on the feet coupled with white nail paint on the toes gives a distinguishing look to your feet.
Design #14
This is a heavy pattern with shaded floral motif along with a veil motif give a distinct look to the feet of the bride.
Design #15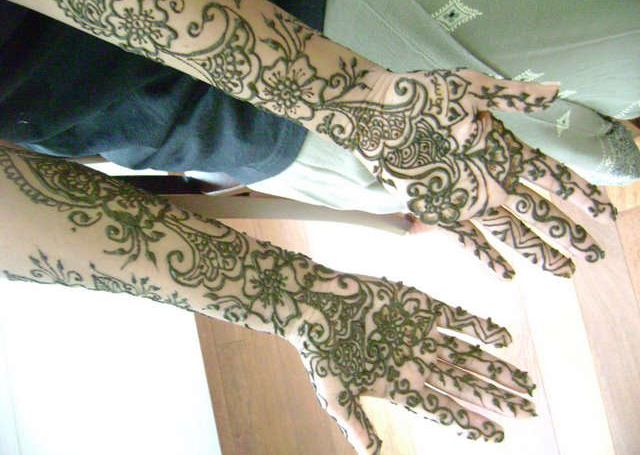 Here is a full-arm mehandi design covered with flowers, creepers and other geometrical patterns.
Design #16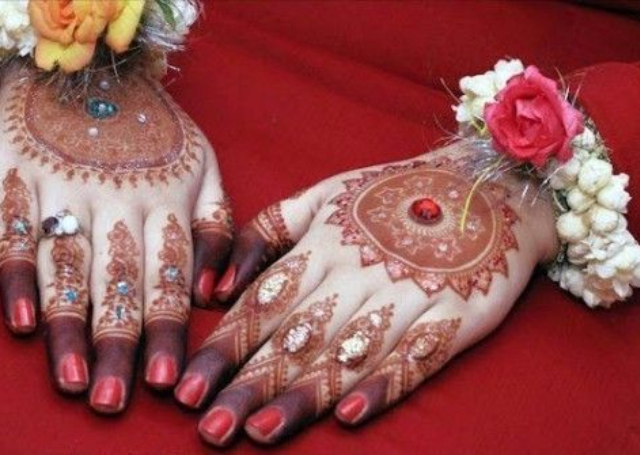 A striking round-patterned design that looks glamorous with the use of stones.