Many of us are not really looking for grand designs but something that is simple and beautiful. Such designs look good for any type of wear and occasion.  These designs are simple to draw on hands and feet. Presenting you our collection of 16 latest simple designs.
Design #1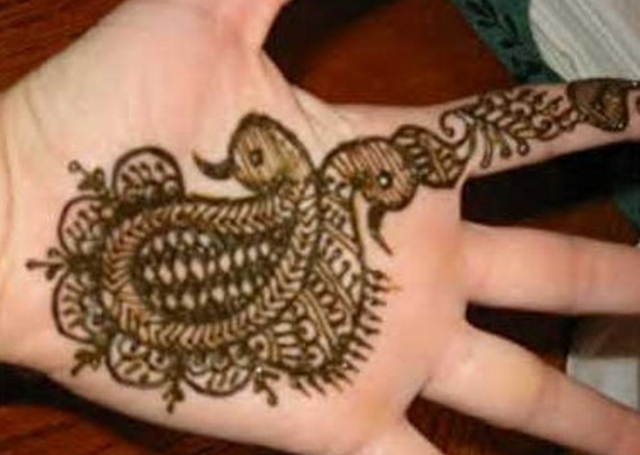 Here is a simple dual peacock design coupled with mango motif. This can be extended to one of the fingers.
Design #2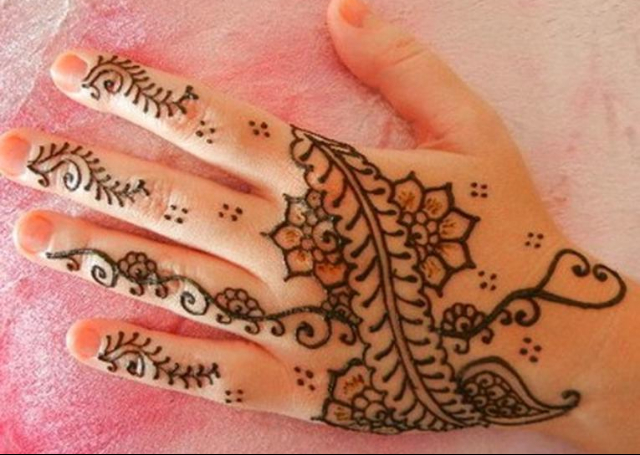 This design is evenly spaced and looks beautiful with flower and leaf motif. The leaf-band across the palm makes the design looks simple and elegant.
Design #3
Here is a design that focuses on the wrist with slight ornamentation. Bordered with simple net motif, this design is for those who are interested in back hand design.
Design #4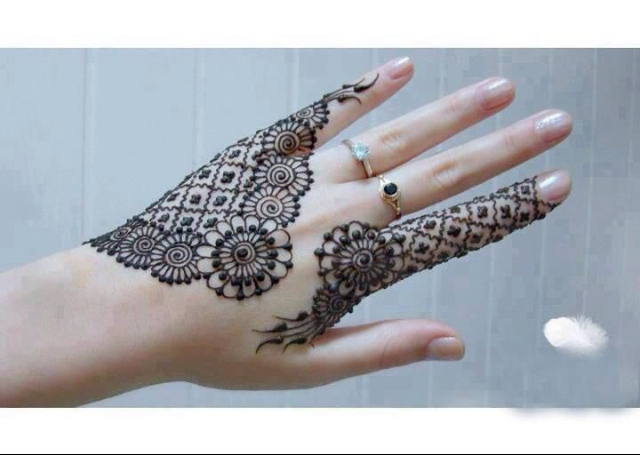 This striking design starts from the edge of the palm and spreads to the center of the palm. Bedecked with simple floral motifs, this is a must-try design that is sure to look good on hand.
Design #5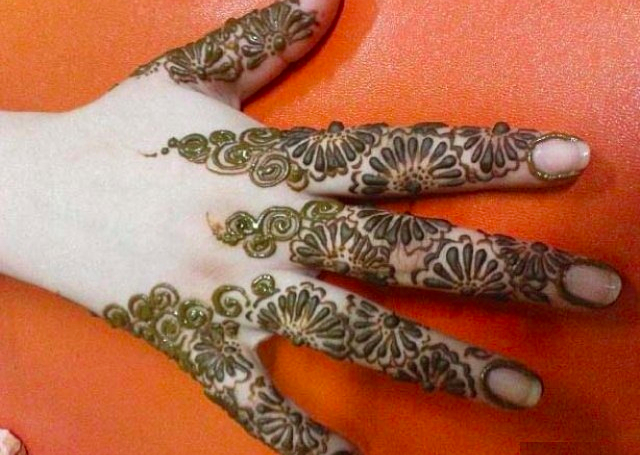 This design highlights the fingers with floral motif that ends with a cluster of round design.  Apt for teenage girls and kids.
Design #6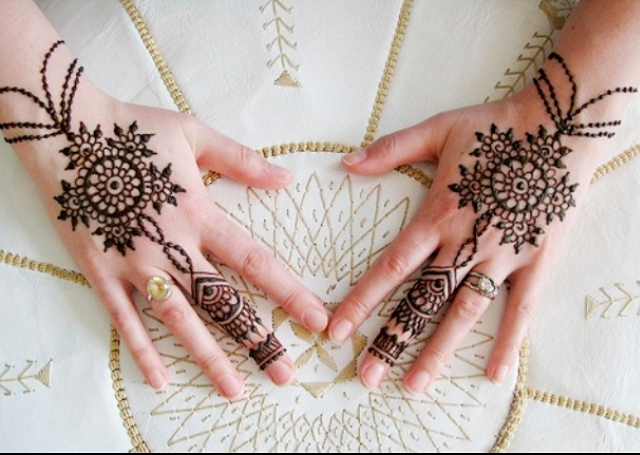 A beautiful jewelry motif design that starts from the wrist and ends on the middle finger. Looks extremely beautiful on the hands.
Design #7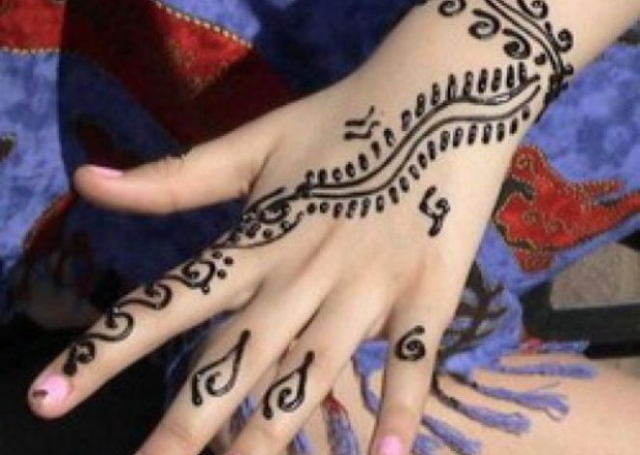 This is very simple to draw that you can try it out yourself at home. Ideal design for kids and beginners.
Design #8
Yet another extremely simple design with a basic flower and leaf motif. 
Design #9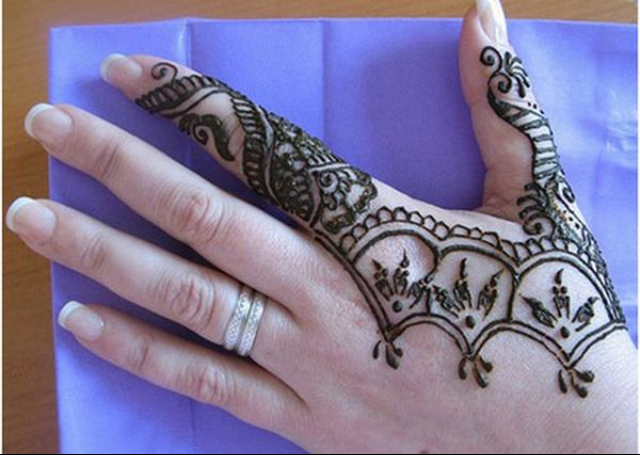 A creative simple mehandi design looks uncluttered yet beautiful. This design focuses on slightly intricate design on the thumb and index finger adjoined by a windowpane design.
Design #10
Let simple creeper slither down your feet with this simple design. Suitable for any dress and occasion. 
Design #11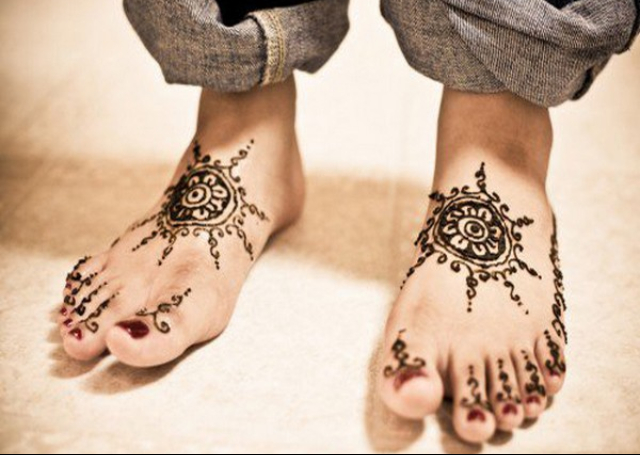 Enhance the looks of your feet with this simple design that has round motif at the center and accentuated with creeper design on the toes.  
Design #12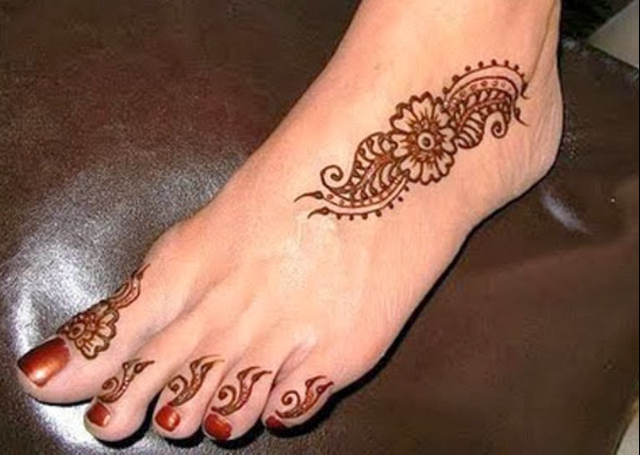 This uber-simple design has a beautiful pattern of flower and leaf motif on the ankle with subtle highlights on the toes. 
Design #13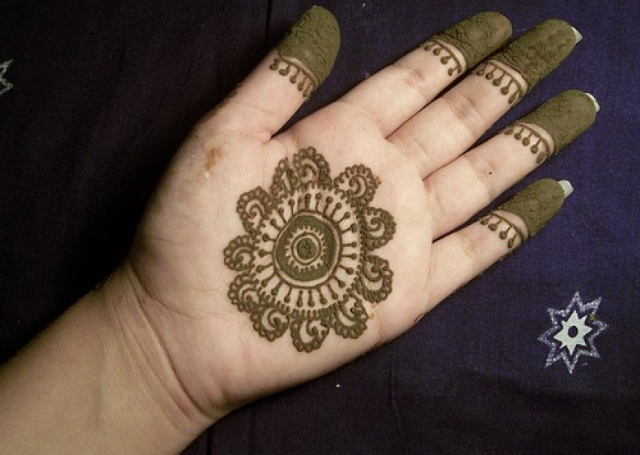 This is a basic yet lovely traditional design apt for anybody looking for simplistic mehandi pattern. The capped fingers with tiny spokes makes this design simple and interesting.
Design #14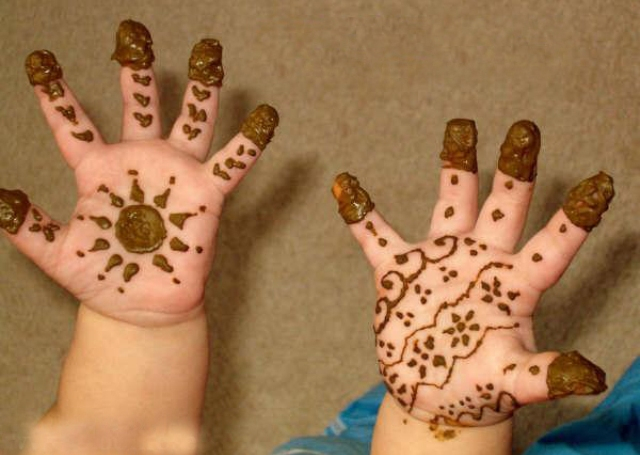 Here is a super cute design for kids, which has tiny flowers and creepers.
Design #15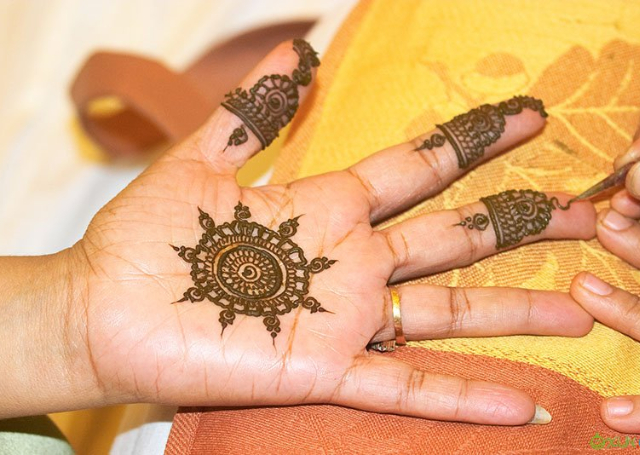 Get a traditional look with this simple ornamentation in the center and on the fingertips gives an elegant look to the hands. 
Design #16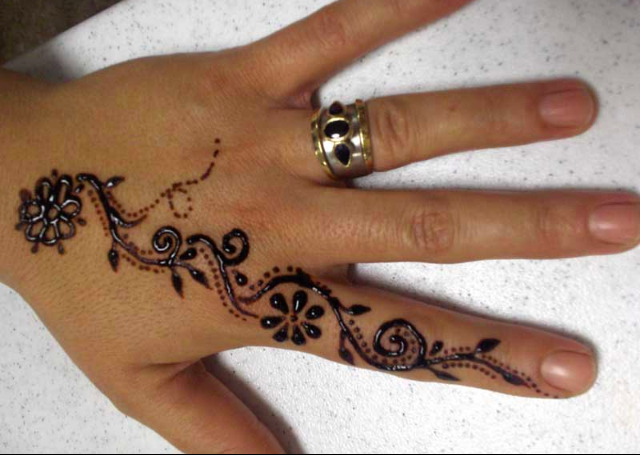 This black mehandi design is a simple flowery creeper that starts at the base of the hand and extends up till the tip of the index finger. Extremely simple design to try at home.