Do you have overflowing cupboards, children room in shambles, too many things in too less space?
Well, all these are things that tend to make your home look too cluttered to use. It is always important to de-clutter you home once in a month. For this the best approach would be to make a time table and follow it.
Most often you become lazy to place things in their place and with time it gets accumulated. You neither would want to dispose of all the unwanted things nor keep them at some place where it would not look out of place. 
Some simple steps would help you to keep your house in an orderly manner always and this would be effective only if you follow these steps regularly.
The Kitchen
Most work happens here, especially the ones dealing with cluttering. The first thing you have to concentrate here is to dispose the vegetable and other wastes in a closed manner. Try to place utensils and other crockery in shelves and boards that are inbuilt. This way you would need lesser space for storage.
Place the more used ingredients in bottles with name printed on them. You also get storage bottles that are already printed with ingredient names.
Living Room
If you are worried about the cleanliness of any room, it would be your living room. This is the place where you entertain your guest and also spend some of your quality time there. You could store away things that would be used in your living room such as rugs, table cloths and so on in storage spaces under tables such as the one given in the image below.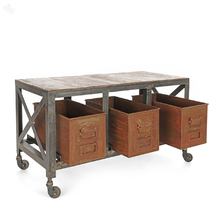 If you have television in your living room, you would surely need a CD stand to keep your discs in place. You could have a linear CD stand which would not take much space in your living room, also make sure that the CDs are safe from dust.
Kids Room
You could place the toys of your kids in boxes which come in many shapes such as square, circle and other shapes too. You can have beds that can be flattened at night and hung with the wall during the day time. This would make the room spacious and your child will have more space to play during the day.
Make storage room under the stairs for things that you do not use much. You can also make your furniture and bed with storage space so that you could keep away things you need after some time.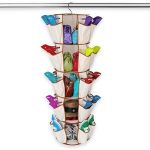 You can also keep in handy a foldable bed that can be used as sofa also, so that you do not have much problem if sudden guests arrive.